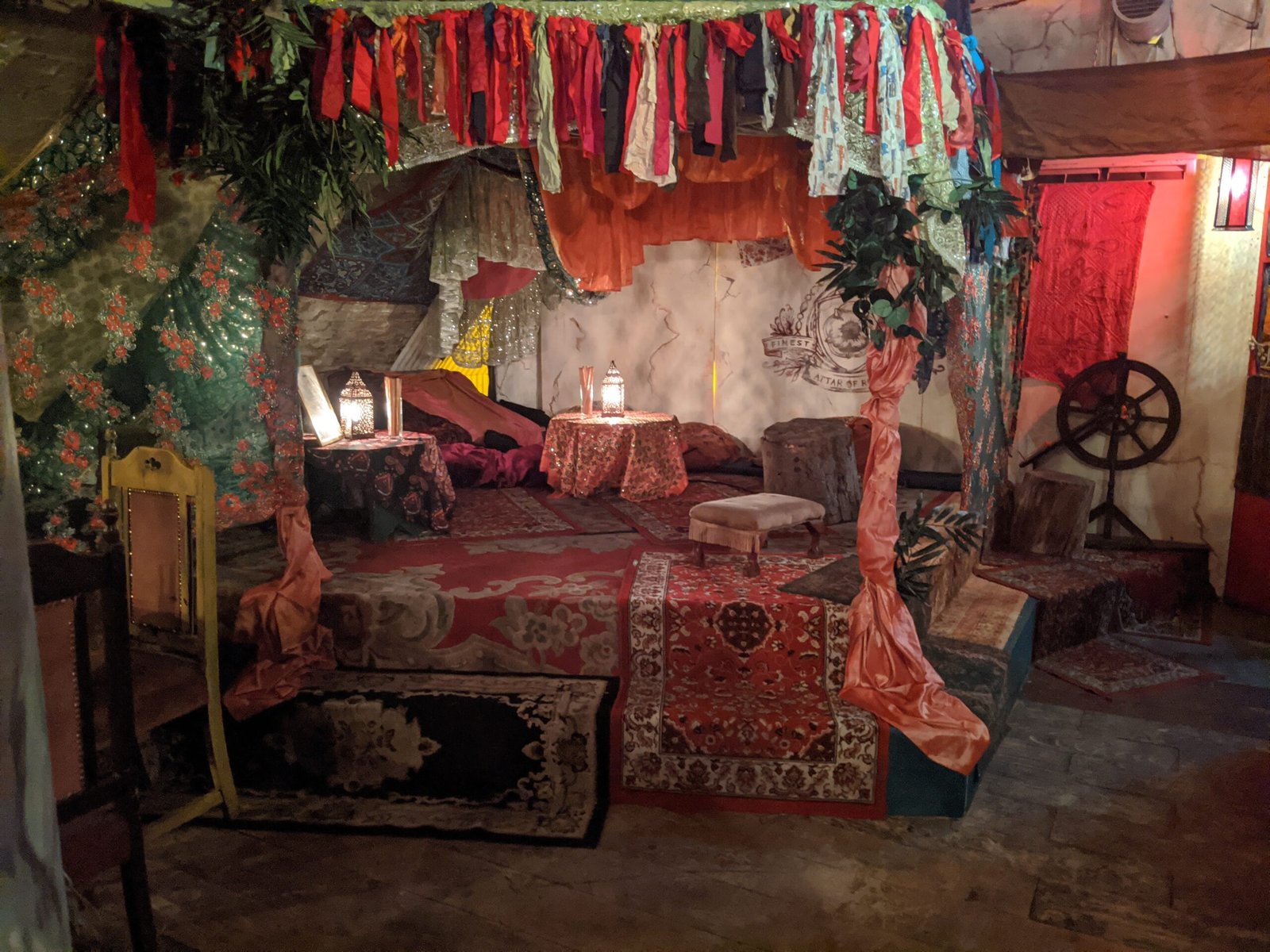 The Rose Bar at VAULT festival – A rose flavoured trip through time
I had not previously considered rose liqueur an essential ingredient in cocktails, but after my visit to The Lanique Rose Bar at the VAULT Festival my mind has most definitely been changed. Located in the very alternative location of the Waterloo Vaults, known for hosting a number of cool and unique events and at the moment home to the VAULT Festival, a bold annual arts and entertainment festival, The Rose Bar aims to give you an immersive adventure into the rich history of Lanique, the rose petal liqueur spirit.
The bar starts you in the era of Lanique's creation; 18th century Prussia, allowing the guests to enjoy lounging on colourful rugs surrounded by exotic tapestries feeling like the cold London night has been left far behind. After you have lounged your fill your journey continues into the roaring 20s, as even during the Prohibition area the liqueur was widely enjoyed in speakeasies. After this stop adventurers descend into World War 2, where the fresh rose petals required to make the rose petal liqueur were scarce due to the limited trade routes, an important time in the liqueurs history. At the end of the journey the adventurers arrive in a modern London Botanical bar, the last destination but in no way the least exciting.
Adventurers can choose from 8 different cocktails; 4 signature cocktails and 4 bespoke ones, created to aid on their journey through Laniques rich history. The cocktail selection includes exciting options like; Rose and Tonic (a spin on the popular gin and tonic), Rose Fizz (for those who like a twist on the classic prosecco), and Queen Bee (containing honest water and lemon juice, inspired by the spirits rich history), and the list goes on, prices averaging at only around £9.
The Rose Bar is free to visit during the festival and doesn't require a ticket, though it is only available until the 22nd of March, which is the last day of the VAULT festival.
The Bar is located at:
The Vaults
Leake St
London
SE1 7NN
For more information go to: