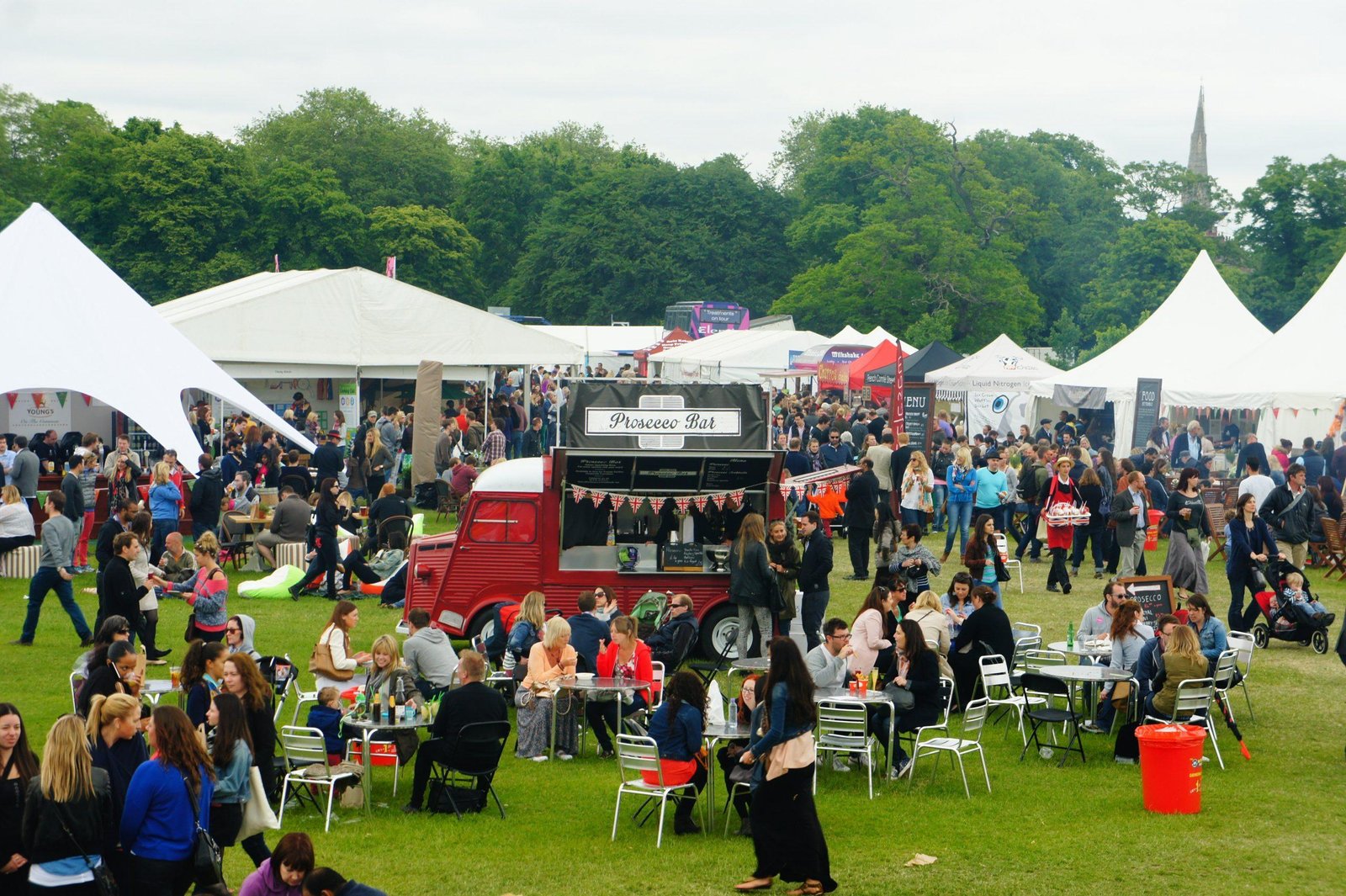 Foodies Festival – Clapham Common
Last weekend, as the promise of summer approached we decided that it was time for the first festival of the year and so headed over Foodie Fest at Clapham Common.
Foodie Festival is a national food event which takes place in various locations in the UK every year. We visited the Clapham Common event but in case this review gets your foodie juices flowing, there are further events this year in Bristol, Oxford, Battersea Park and Oxford.
Upon arrival we were greeted by an extensive queue at the registration tent. I still have absolutely no idea what the queue was for but managed to avoid the British sentiment of joining the queue just because if felt like right thing to do! As a group of 14 our olfactory perceptions (a really cool term for sense of smell) took the group in multiple directions and soon we were lost on a world of exotic meats and cocktail delights. In addition to the vendors there were a number of features including the drinks masterclass, chefs theatre and chocolate theatre which offered great teachings about the world of food and drink.
Once reconvened, a ground camp was established and we all went off in search of our first beverage / subsistence. Restaurants at the festival included; Jamie Oliver's Barbecoa, Gaucho, Pizza Pilgrims and one of our personal favourites The Marshmallowists. We decided to kick the event off with a beer from the lovely team at WEST beers, a brewery based in Edinburgh. We tried both the lager and red beer and were suitably impressed with the complex flavours and drinkability (apparently that is a real word!). We then moved on to try the sausage and pulled pork offerings of Barbecoa and although pleasant, several member of the group felt there was something missing quality wise. Our next stop was the Hepworth Brewery stand, which I got very excited about as they are from my hometown of Horsham in West Sussex. Although slightly heavy for me, the boys in group jumped aboard and vastly enjoyed both pints of both Prospects and Iron Horse.
Although I could blather on a lot about all the other food and drink we consumed I am sure you want to know the highlights….. After an initial analysis of the fact that from a group of 14 we managed to consume food from a total of 24 stands I think we have a pretty good idea of what was 'hot and not'. In the group rankings the number one spot has to go to the Pizza Pilgrims, where the margarita pizza was described but a majority of the group as 'to die for!!'. A close second however has to go to the marshmallowists, whose blueberry and Portobello road gin marshmallows were an inch short of genius! A notable mention must go to Joe & Seph's popcorn, their Caramel, black pepper and chilli flavour was both loved and hated by the group.
If we had to sum up the Foodie Festival in one word it would simply be 'YUM'. Whilst the line up isn't as extensive as Taste of London there is more than enough to keep you interested, the tickets are much cheaper and you can use real money, something that rather strangely isn't allowed at Taste. So if you are looking for a festival this summer to kick back, relax and enjoy some delicious food and drink on a budget, then I can think of no better option that Foodie Festival 2013.
Lucy
Did you go? Tell us what you thought below.