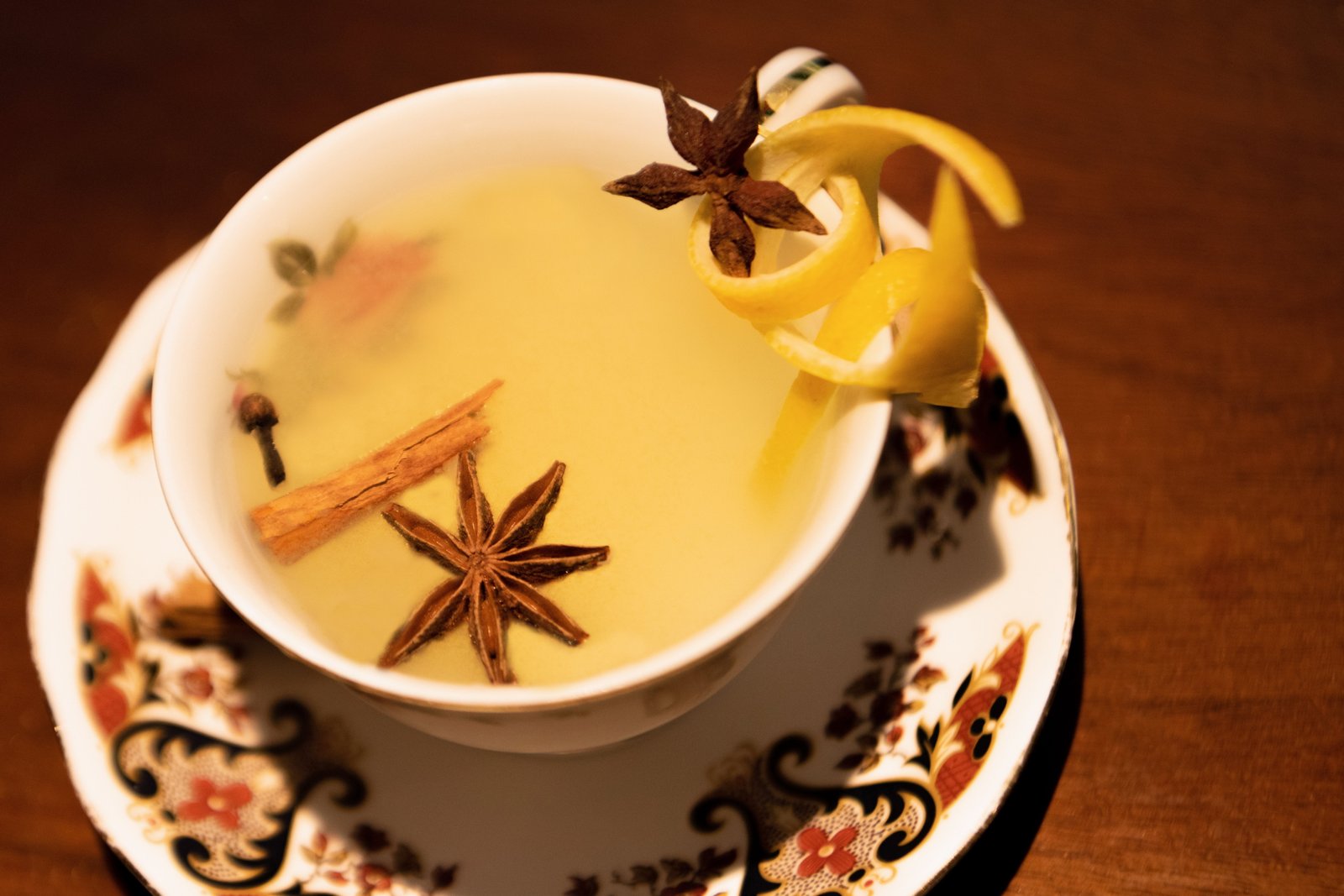 The City of London Distillery launches new warm festive cocktail @ their COLD bar
The multiple award-winning City of London Distillery (COLD) & Bar has launched its Christmassy 'cold' weather cocktail – Hot Copper Bell.
What gets this new drink a mention in LDN Life isn't just our desire to taste their warming winter drink made using their newly released Six Bells Lemon. It's as much about the rich history in the Square Mile.
For those of you who are salivating at the thought, the Hot Copper Bell is a blend of Six Bells Lemon Gin, Crabbie's Alcoholic Ginger Beer (surprisingly), fresh lemon juice, orange zest and spices all warmed and served in an elegant tea-cup, because why not.
Perhaps unsurprisingly COLD recommend that Hot Copper Bell is best enjoyed overlooking the copper stills of the distillery. However, you can also buy it online and make it yourself.
The name Six Bells Lemon Gin kinda gives the game away with regards to its taste. Notes of lemon sherbet together with the aromatic flavours similar to a classic dry gin, makes it seem like a perfect part with some good quality tonice to make a zesty gin and tonic.
But why Six Bells? Well as the story goes, it's named after the six bells surrounding the City of London in the classic rhyme 'Oranges and Lemons' – St Martin's, Old Bailey, Shoreditch, St Clements', Stepney and Bow.
Tradition has it that someone is a true Cockney if they are born within the sound of the Bow bells (pretty much no one these days then sadly). 'Born' less than a mile away, the City of London Bar and Distillery on Bride Lane is proud of its heritage. The new gin comes in a distinctive yellow bottle, shaped like the iconic St Paul's Cathedral, which is only half a mile from the distillery.
It's hard to believe that there were once thousands of gin distilleries in the city, but for a long long time, there were none at all in the Square Mile. In 2012 that changed when the City of London Distillery opened, becoming the first and only gin distillery in the area for 200 years.
Thankfully it isn't a tourist trap, as the bar and distillery quickly established itself as a top producer; this year gins from the range have been awarded two Gold, two Silver and one Bronze at the 2018 San Francisco World Spirit Competition and named UK Distiller of the Year in the International Wine & Spirits Competition.
Hot Copper Bell is now being served Monday to Saturday 4pm-11pm priced £8.50 at the COLD Bar which is centrally located off Fleet Street at 22-24 Bride Lane.
A bottle of Six Bells Lemon Gin (41.3%) is priced £35 and available from the City of London Distillery and Bar and online

Finally, to celebrate the launch of the new Six Bells Lemon Gin they are offering discounted festive after work drinks from Monday to Wednesday 5.30pm-8.pm for £8.50 (normally £10). Obviously, this is limited to G&T and Martinis made with the Six Bells Lemon Gin. However, their new Hot Copper Bell warm gin cocktail is available for £8.50 from Monday to Saturday from 4pm until 11pm. So get you're along and enjoy a warming tipple in the heart of the city.