Their cocktails brings all the local boys and girls to No 17 Dickens Yard
What do you do when you've got a new neighbourhood but no neighbourhood bar? Enter, Darwin & Wallace. These guys are making a habit of rocking up in new complexes and creating a 'local' when there was once none. They are now steadily creeping across Westerly London with No 17 Dickens Yard opening in Ealing.
I had previously been to a night they'd put on with The Nudge, at No 29 Battersea Power station, have had one drink at No 32 in Clapham, and recently attended their preview with LDN Life of No 17 Dickens Yard.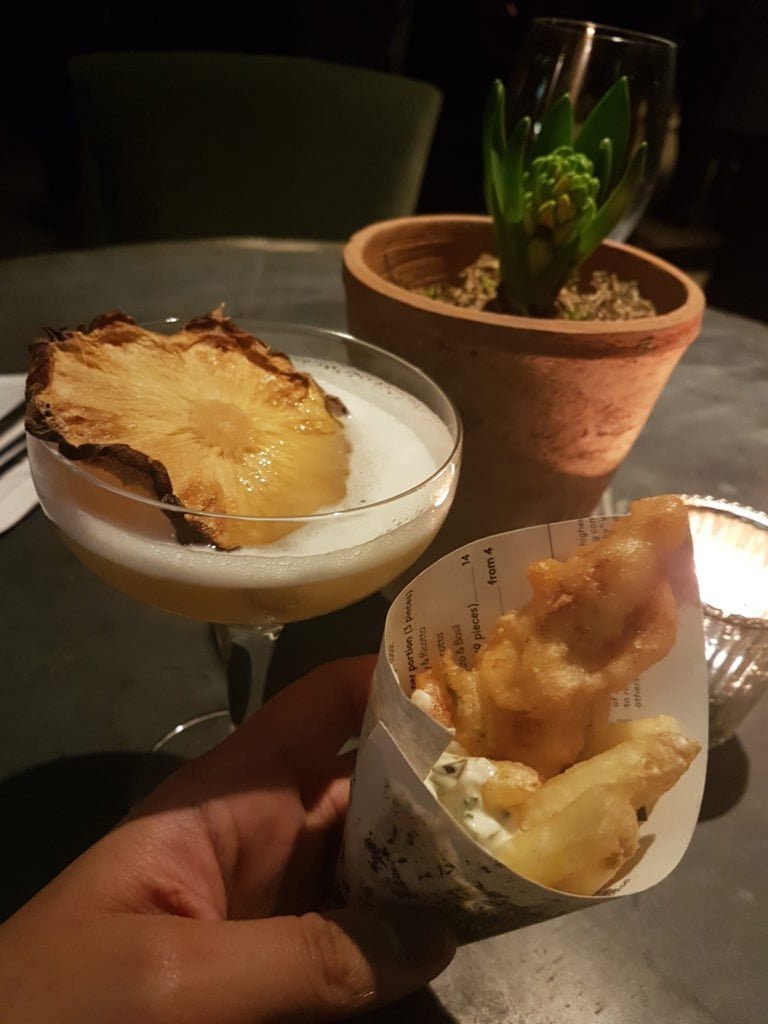 If your bag is an old man pub or a classic gin palace then No 17 Dickens Yard is not quite your thing. It's a more polished, stylish affair, and no denying it is a 'new build' but it's cosy and welcoming, as were the staff.
Of course, they wanted to showcase what they could do so as well as a fine selection of wines and cocktails on the bar, they were bringing around 'canapes'. I use the term loosely as one such canape was an actual pie. Ok, maybe not a full-size pie but certainly not finger food. It was delicious.
We also had hummus with artichoke on crostini, glazed mini sausages that I ate way too many of, mini fish and chips, caponata on crostini, chicken and lamb skewers… I enjoyed every bite apart from the lamb kofte which was a tad dry. We even had dessert – these amazingly dense fudgey brownie balls.
Music was kind of funky house at a level to make sure things were lively but that didn't hinder conversation. We got comfortable in the downstairs seating but the heated terrace upstairs (with second bar) also made for a pleasant spot.
If this was my local, I'd be more than happy to make myself at home.
For more info visit their website