Enjoy 'Beyond Meat' at Honest Burger – I did
Honest Burgers launched The Plant Burger, their first vegan burger, to all its restaurants on Wednesday, October 31. The burger features the much-hyped Beyond Meat burger served with vegan smoked Gouda, chipotle 'mayo', mustard, red onion, pickles and lettuce, all sandwiched between a brioche bun. The £11.50 meal includes a generous serving of their signature homemade rosemary salted chips.
The Meal
We were lucky with our timing; they had sold-out of the vegan Beyond Meat burgers but fortunately, a new delivery was just being offloaded. What a relief! So we ordered our drinks, a homemade mint lemonade and sugar-free karma cola.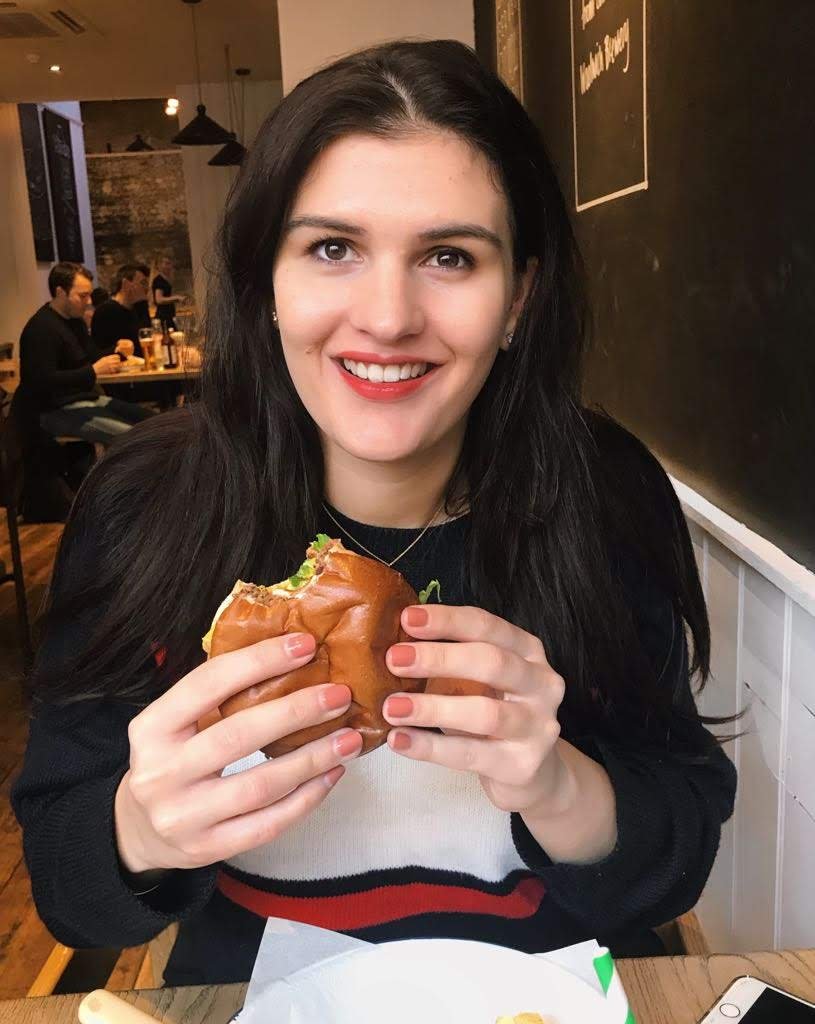 Drinks
I was really impressed with the menu as I hadn't expected such tasty, ethical options available at a burger restaurant. My mint lemonade was really refreshing and delicious, not too bitter or sweet. My boyfriend said it was a shame that their shakes weren't vegan-friendly but I wouldn't be surprised if that changed in 2019.
Burgers
The smell alone when the burgers arrived was a surprise. They smelt meaty. Really meaty. After a quick photo shoot, I was excited to sink my teeth in. Holy (non-butchered) cow. It was incredible: juicy, succulent and really honing that beef taste. My boyfriend, who gave up meat this year, asked 'Are you sure they've brought over the right order?'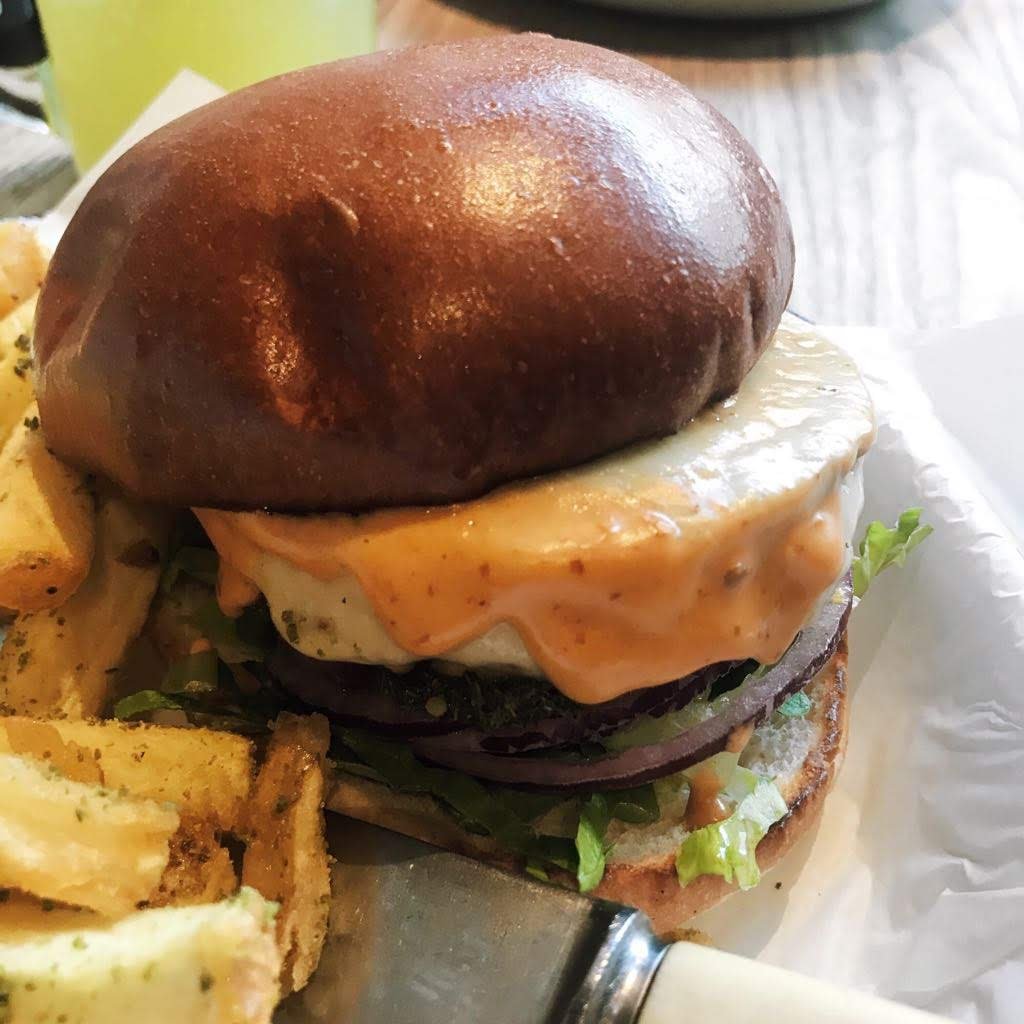 Stacked big but not too big, you didn't have to take it apart to fit it in your mouth (I'm looking at you GBK). I'm a big fan of smoked flavours so the vegan smoked gouda was an incredible addition. The chipotle mayo added a gentle kick and I was pleased to find not one but two gherkins in my burger. The composition was a masterful celebration of plant-based flavours which could impress anyone, not just vegans.
Chips
Their chips are all made from scratch in house as the Honest Burger founders couldn't find a frozen variety that matched up. Like most, I find rosemary and potatoes a match made in heaven but sadly found these chips too salty. Perhaps it was just my batch or personal taste as everyone else is crazy about these.
Order a side dip of the vegan chipotle mayo for your chips, or enjoy classic Heinz ketchup which was served in the glass bottle (not plastic, hoorah!). Having a vegan dip available is a lovely extra touch which makes it feel like they want to welcome vegans, rather than just rushing to get a vegan main on the menu.
Cross Contamination?
I'm okay with a reasonable amount of cross-contamination, but I appreciate this can vary from vegan to vegan, so please see this extract from their website:
"Our chips, onion rings and side salad are all vegan, but we cook our chips and onion rings in the same fryer as our fritter (and bubble and squeak at brunch sites) so they may contain traces of egg (and dairy at brunch sites)."
Beyond Burger
The Beyond Burger patties used, which costs £5.50 for a pack of 2 at Tesco, are used as they look, cook and taste like beef. So much so that my boyfriend was concerned we were served the wrong meal. Even better, the burger is made without soy or gluten and packs a whopping 20g of plant protein.
Beyond Meat is the California-based startup behind this pattie. They are innovators of the faux-meat movement and are impressively backed by Bill Gates and Twitter co-founder Biz Stone.
Keen on Sustainability
This was my first visit to Honest Burgers and I was surprised and impressed by some of their sustainable choices:
Their paper menus are made from food and coffee which has been rescued from landfill
Karma Cola, the fairtrade and organic alternative to the leading brand, features on the menu
Each of their restaurants serves at least one local beer from a neighbouring brewery
Surprisingly these aren't things that they brag about online but are easy to notice in the restaurant.
Beyond impressed
The Burger

The Chips

The Drinks
Summary
This is an incredible addition to the menu which cements them as the go-to burger chain for vegans. It's a game changer, a vegan option which could be enjoyed by the flexitarian masses. I urge you to give it a go and discover just how close plant-based alternatives are to 'the real thing'. You can find your closest branch here. Just the slightly too salty chips (for me) let it down.