Share Dishes at Lazeez Tapas – Review
Going for dinner is not the same as going for tapas. Tapas is so much more than just eating food. It's ordering a fresh variety of dishes, tasting and savouring each, sharing with your companion and best served alongside wine. You have to feel welcomed and at home at a good Tapas restaurant. It's a meal that is enjoyed rather than rushed. I have high standards for Tapas and Lazeez delivered.
Located close on Duke Street beside Selfridge's, Lazeez has recently revamped their menu centred around Lebanese food-sharing culture. My waiter was happy to choose the best vegan dishes for our order. The very best spices, tahini, olive oil, labneh are used across the menu and really stand out in their plant-based dishes. It's a taste of downtown Beirut found down an alley in Mayfair.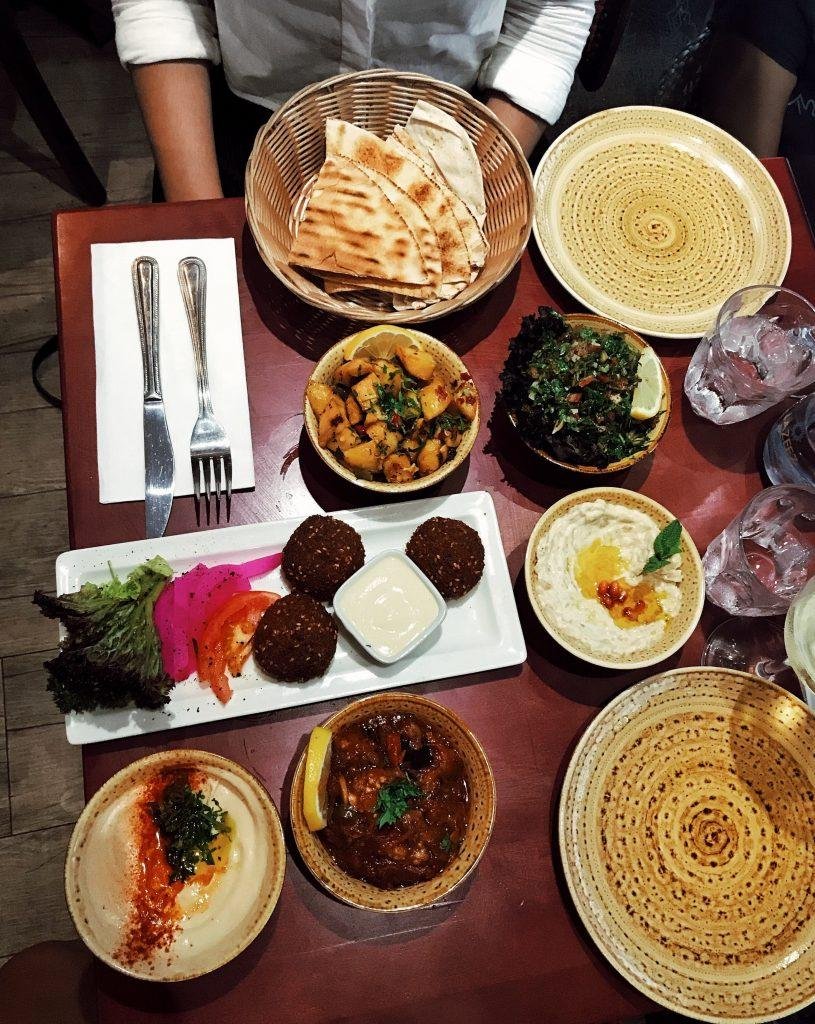 What we ordered: Lazeez Hummus, Lazeez Bread, Lazeez Falafel, Patata Harra, Mosaka, Tabbouleh and Motabaal.
We both loved the Mosaka which was an indulgently rich blend of tomatoes, aubergine and chickpeas. The hummus was delicious and creamy, a perfect calming complement to the spicy potato dish Patata Harra. You can trust a Lebanese restaurant to serve good falafel: warm and crispy without being oily. It's so nice to share so many flavoursome dishes and can be a good time to try some dishes you wouldn't usually order.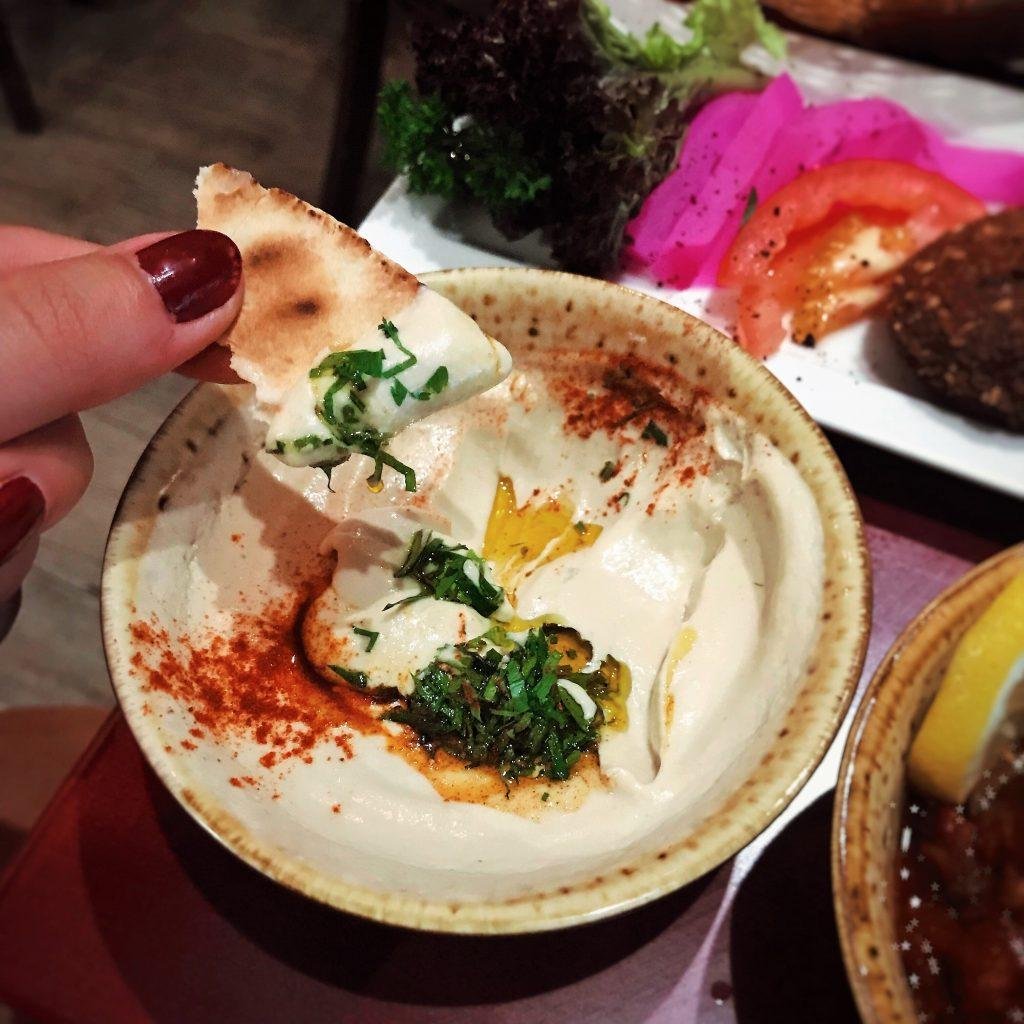 End your meal with Turkish Coffee which is made over a sand burner and served in handcrafted cups. For an authentic take, I enjoyed mine with dates and Turkish delights. Alongside the traditional Turkish Coffee, Lazeez also offers unique flavours such as Nutella (not vegan) or cardamom and saffron.
The service was exceptional, with attentive waiters who had a good knowledge of the menu. Lazeez offers a warm welcome, insightful chats about the food and a social atmosphere. We dined in the indoor space where it was a bit cooler but still bright by a window. Outdoors on the terrace, many enjoyed chilled wine al fresco or Arabic shisha alongside their meals.
I look forward to returning with my partner and enjoying their new cocktail menu. Whilst he will love the  Lazeez Old Fashioned, I'm more interested in the Mexcalo made with tequila and lavender syrup. If you're avoiding alcohol they also have a great mocktail menu with highlights including the Jallab (molasses syrup, rose water, raisins, pomegranate juice, almonds) and Arabian Nights (orange, pineapple and lime juice, grenadine, and lemonade).