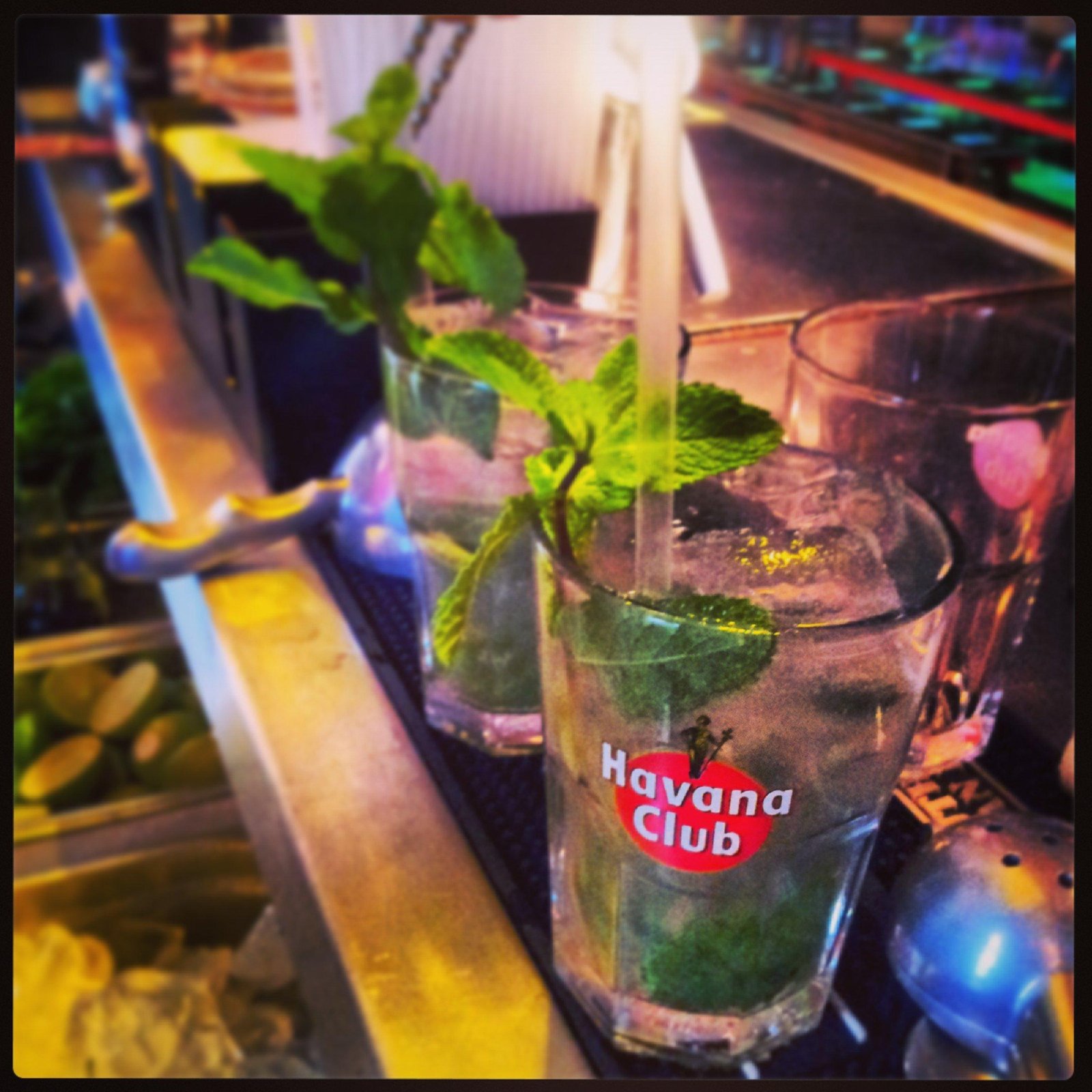 Mojito Embassy and Cuban Festival – 20th September Review
Six months ago the Mrs and I returned from an enjoyable and memorable two week break in Cuba, seems like a long time ago now; naught but a distance memory. As the summer sun seems to have finally set, we were in need of a little pre-winter pick me up; along came Havana Club's 'Mojito Embassy'.
On arrival we were welcomed with a 'make-your-own' Mojito session where I, expertly guided by Mike, produced a marvellous
concoction which set me up for the rest of my evening.
Helping to create a laid back atmosphere, the Mojito Embassy was filled with Afro-Cuban music from Global Roots' Thris Tian, whilst Dominoes were made available for guests; one of Cuba's more popular social pastimes. Unsure whether we were playing the correct rules or not, we enjoyed a game or two with our Mojitos, helping us relax following a day in the office.
The highlight of the evening came in the form of an 80 minute gem of a film showing life daily life for the people of Havana,Suite Habana, which whisked us right back to our holiday days and reminded us of some of the unique and quaint ways in which the Cuban people stand apart from many other cultures.
There was a couple of things lacking from the evening however, and whilst the Afro-Cuban DJ was great, Havana thrives on live music and dancing, both of which were missing from this casual introduction to Cuban culture.
It would also have been great if there was a sample of the street food that would be offered on the second day of the festival, giving guests a chance to spend the full evening in the venue.
All in all, the Mojito Embassy provides a welcome change from the normal London night out, offers a gentle introduction to Cuban life for those who have never been or a nudge of a reminder for those who have.
For more info and events by Global Roots head over to their website
By James Keen