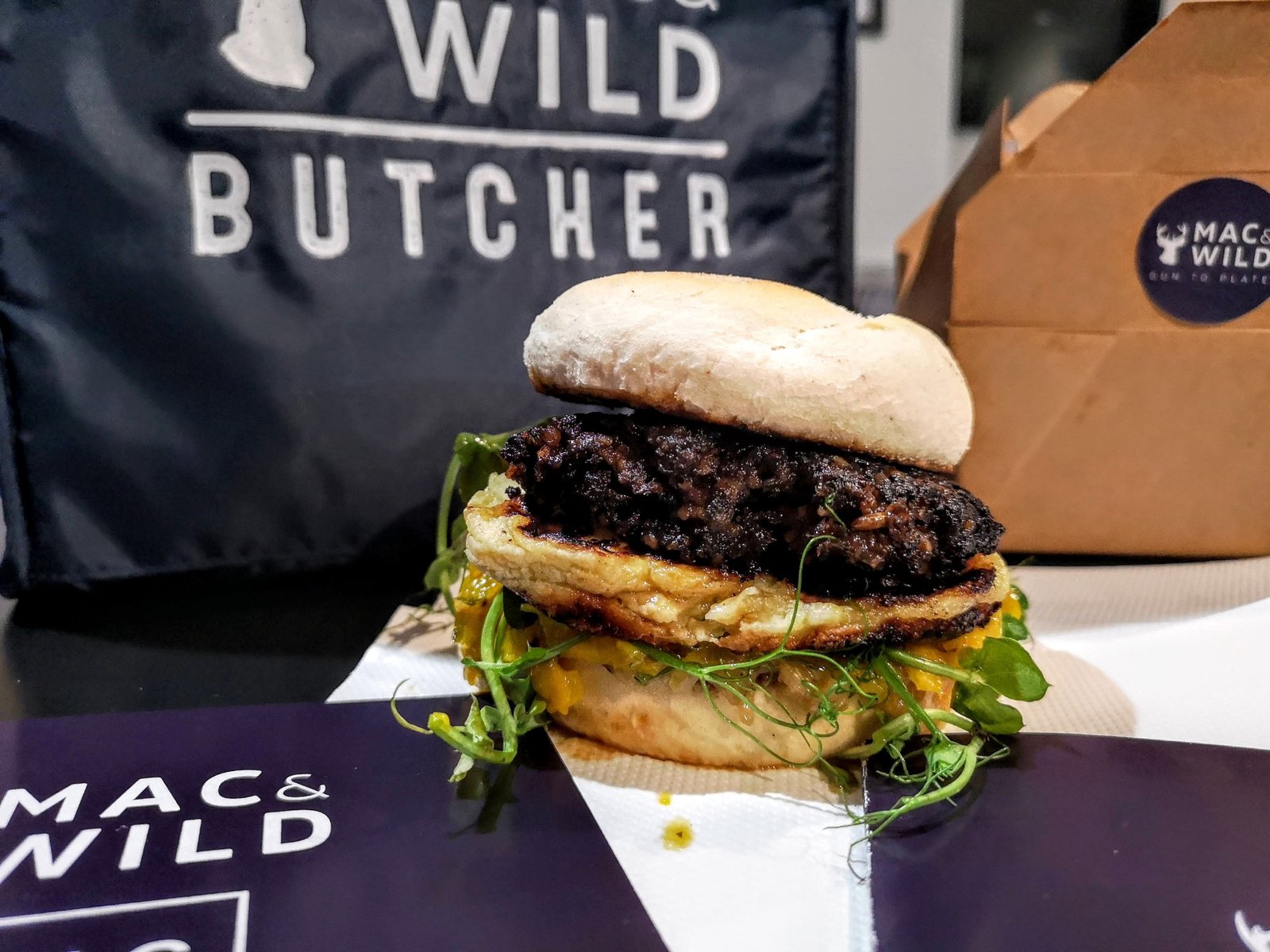 Celebrate Burns Night with the Mac and Wild Burger – Review
A wildly good burger
Burger

Value

Concept

Mac & Wild Burns Supper Kit

Likelihood to buy again
Summary
If you want just a taste of Burns Night without getting on a plane or a train then Mac & Wild have you covered either at their restaurants or at home.
One thing I love about London life is how international it is, and with that, you can pretty much celebrate any international event, London celebrates them all. The next one is much closer to home with the Scottish celebrating Burns Night on Friday 25th January.
So when Mac & Wild asked us if we would like to try their special Burns Night Burger and their take-home Burns Night care package (As I'm calling it), It took me all of about 3 seconds to say yes. It turns out that they have partnered with Haig Club to celebrate Burns Night with David Beckham. (because English people can celebrate it too)

Mac & Wild have reimagined Burns Night and the food is traditionally eaten to make something that they believe that Scots and burger lovers will enjoy. It should as it's full name is a mouthful… The Haig Club x Mac & Wild Haggis, Neeps & Tatties Burger featuring a haggis & venison burger with a turnip relish and tattie scone on a toasted muffin topped with a truly yummy Haig Club whisky gravy. It wouldn't be a collaboration if Mac & Wild hadn't also created a modern whisky cocktail for the Burns Night toast. So there's a Haig Club Bonnie Spritz – which they say is a light, fresh serve, perfect for raising a glass to Robbie Burns.

Back to the burger, it was a tasty and messy joy to eat, thank god for the muffin as a normal bun would have failed. So whilst I'm not normally a haggis fan myself, having it as part of the burger made me want to try haggis proper again and I will due to the burns night 'care package' which is worth it for the bag on it's own. The turnip relish cut through beautifully and worked well with the patty which was moist and offered a different taste sensation than I am used to, but not overly so. 


Speaking of which, those who want to host their own celebrations with friends, these exclusive Burns Supper Kits are avaliable from Mac & Wild, so you can make your own Haig Club Haggis, Neeps & Tatties Burger at home, in addition to other Burns Night recipes. Each kit contains a handmade Haggis, recipes and a Burns Night hosting guide, along with a miniature bottle of Haig Club.

For the ultimate contemporary Burns Night treat, the Haig Club Haggis, Neeps & Tatties Burger (£12) will be available at both of Mac & Wild's London restaurants, or available to order via Deliveroo, Uber Eats, and City Pantry from 21st January – 3rd February. For those celebrating at home, the Haig Club x Mac & Wild Burns Supper Kit 'Care package' £18 is also available to purchase from Mac & Wild's London restaurants.

Oh and the Haig Club Bonnie Spritz Cocktail (£9) is listed on the Mac & Wild drinks menu permanently.
For more info and to order yours visit the Mac and WIld website

"Some hae meat and canna eat, And some wad eat that want it, But we hae meat and we can eat, And sae the Lord be thankit." ― Robert Burns