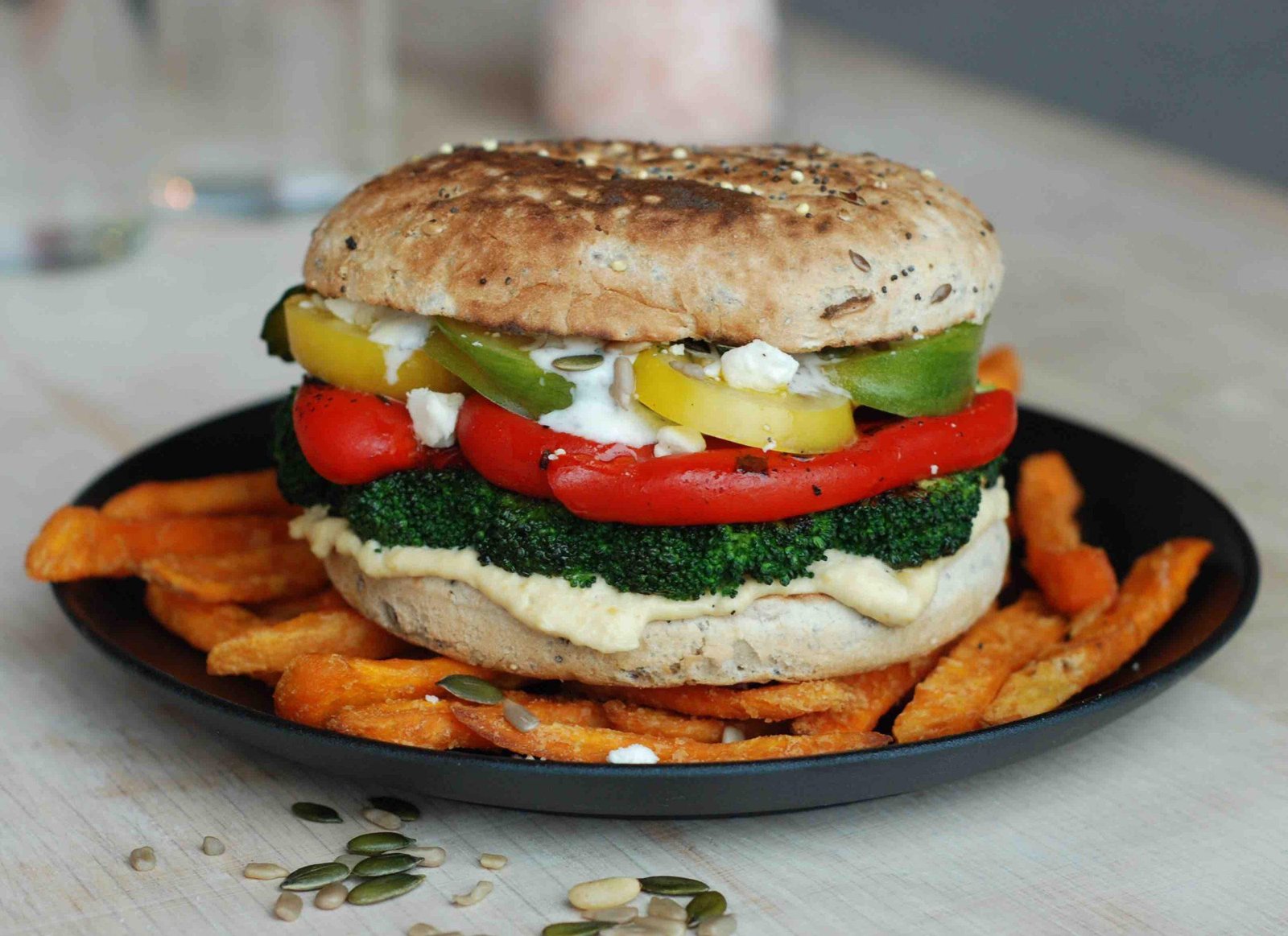 Visit Cut + Grind this January for Burger Heaven and Hell
Oh January my conflicted friend, from the indulgence of December comes the seemingly depressing month that follows. Even if you're not doing Dry January, giving Veganuary a shot, joining the gym or just trying to cut back on spending, it's guaranteed that some of your friends are. Those same friends who 'partied hard' with you for 11 months or so in 2017 have left you for New Year's resolutions they'll likely break in a few weeks.
But what if there was another way, one where you and your friends can both have your cake and eat it, plus you can be seen to be supportive of their goals? Well Cut + Grind, near Kings Cross (we reviewed it back in 2017), looks like a good place to start with 50% off their menu in January and a devilish burger feast for you and a vegan (double check if you're being strict)
Vice Burger, £10 (discounted by 50% for January)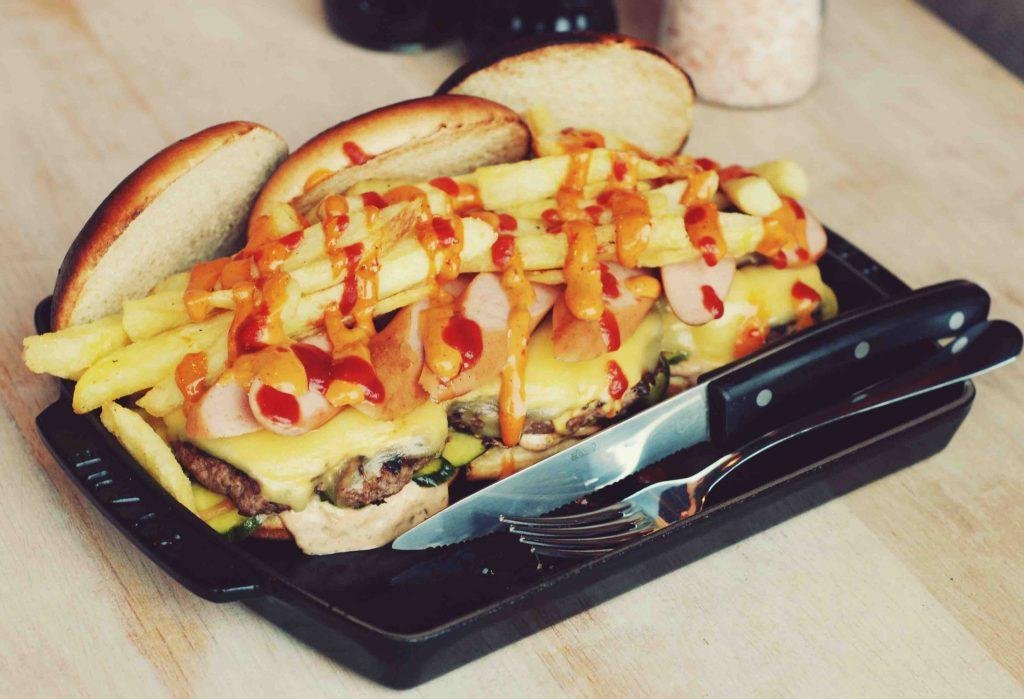 This is perfect if January is just another month. Embrace your vices and tuck into this triple burger monster! Apparently it's London's first ever take on the 'Mitraillette' – a type of 'kebab' from Brussels – features three aged beef patties, three types of cheese and a 12-inch pork shoulder hot dog, topped with Belgian-style fries, pickles, Cut + Grind's homemade ketchup and mustard, all inside three brioche buns. Deliciously devilish! WOW
Virtue Burger, £5 (discounted by 50% for January)
For those who are starting the year afresh with a health kick, this burger is far saintlier than its sinful sibling. This five-seed bun wrapped around chargrilled broccoli dressed with chilli and garlic, healthy hummus, fire-roasted red peppers, heritage tomatoes, tzatziki and omega-rich crunchy seeds. Accompanied with sweet potato fries with lower GI. Would you like a side order of smug with that?
Master the Art of the Burger
Want to start the year with an interesting new skill? Cut + Grind are also offering bespoke masterclasses, that promise to be the ultimate lesson in burger prep. These masterclasses run fortnightly between 10am – 12pm from 13th January and, at just £20 per person, it is good value for a masterclass in London. Bookings must be made in advance and private events for four or more can also be arranged, so check their website for more info.
To get 50% off all food from the entire Cut + Grind menu until the end of the January, just sign up for their newsletter