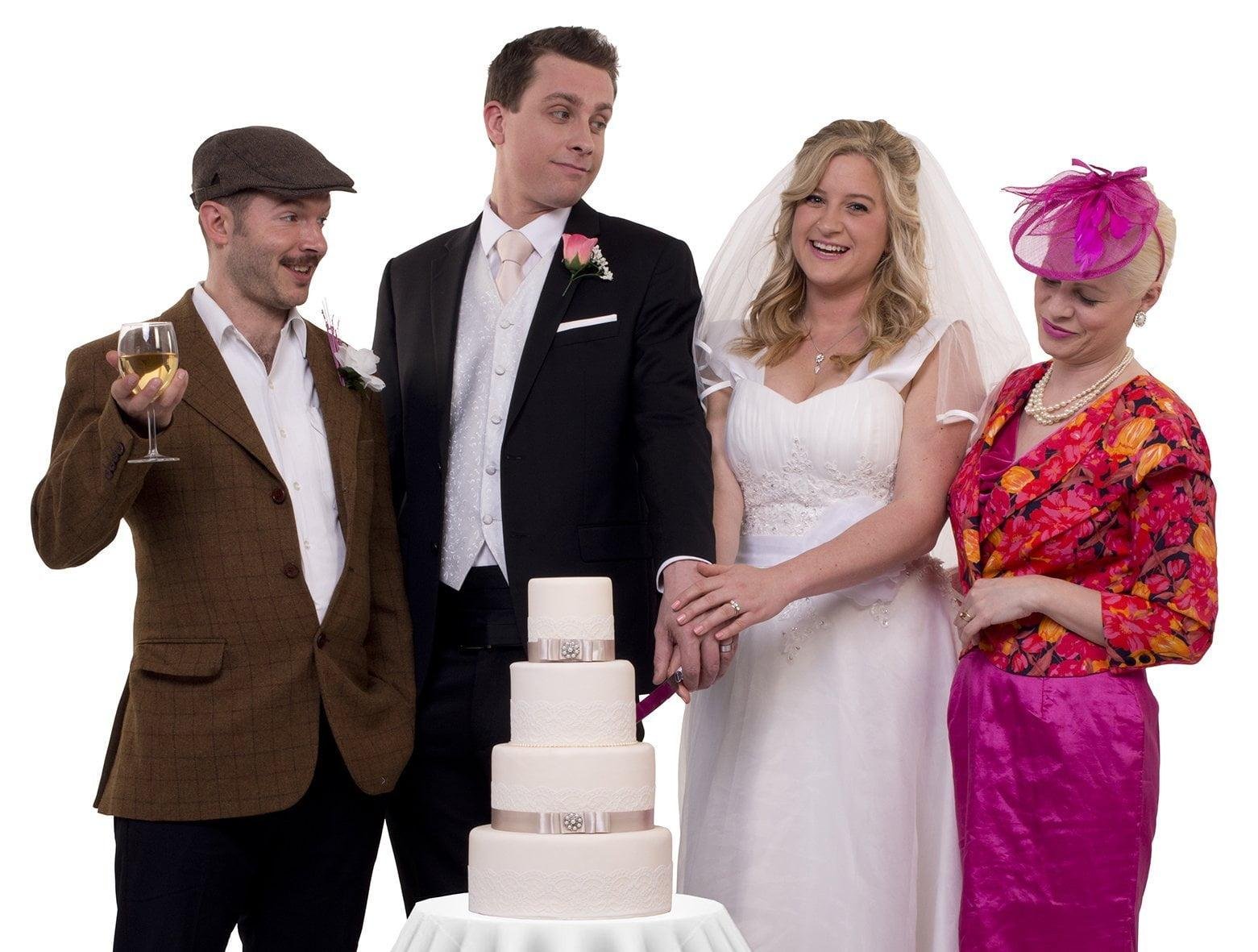 The Wedding Reception – A Comedy Dining Experience
For those of you who loved the Fautly Towers the dining experience that our Violet raved about a few months ago, then their latest creation should be right up your dining experience list.
When I read the PR info I instantly thought of the film Wedding Crashers, I remember watching this and for a brief while my and my friends summer was based around crashing weddings. Of course we never had the guts but always wondered what if! If you were like me and never did, with The Wedding Reception you now I have another shot of feeling like a wedding crasher, but without the worry of would we actually get in.
Taking place at Covent Garden's Kingsway Hall Hotel on 23 and 30 July before heading to the Edinburgh Fringe and coming back again afterwards.
The story goes something like this, the 'happy couple' share their first names with the world's most famous couple, but this Will & Kate are far from royal!
Their dream was for a small intimate wedding, but with everyone else planning exactly the opposite, the couple eloped. 'Awkward' Now it's the date of their original wedding day and they're back for the big reception – the one that neither of them wanted in the first place. 'Really Awkward' Sooooo what could possibly go wrong??!!
The rather awkward story line sets it up to be full of fun, frolics, probably some awkward moments and more than a few surprises and has already received rave reviews.  It had its world première at Brighton Fringe in May and won 5* reviews throughout. Kingsway Hall Hotel in July marks its London debut; it then moves on to Edinburgh Fringe before returning to London and taking up UK tour dates too.
– 'Hilarious' (BN1 Magazine, Brighton Fringe 2015)
– 'Highly recommended… a fantastic performance' (FringeReview, Brighton Fringe 2015)
– 'A rare theatrical treat. Five stars' (The New Current, Brighton Fringe 2015)
– 'The audience has a great time' (The Sussex Newspaper, Brighton Fringe 2015)
This is perfect for those of you who really wish they had a wedding to go to this year or just can't get enough of a good wedding. Like it's Faulty Towers cousin you can expect it to be fully immersive, highly improvised and with the show featuring four award-winning actors playing multiple roles, you can expect a great night.
Oh and of course there is a 3-course meal, and of wedding cake, though I'm not sure if you eat it or throw it!
Here's a clip of what you can expect….
More info:

Venue: Kingsway Hall Hotel, 66 Great Queen Street, Covent Garden, London WC2B 5BX
Dates: 23 and 30 July 2015
Times: Doors open 7pm. Show starts 7:30pm (two hours).
Tickets: £39.00pp – all tickets include a three-course meal (cake for dessert; special diets catered).
Bookings & show info: www.interactivetheatre.com.au/theweddingreception | 0845 154 4145 | info@interactivetheatre.com.au
PG (occasional strong language and sexual innuendo)