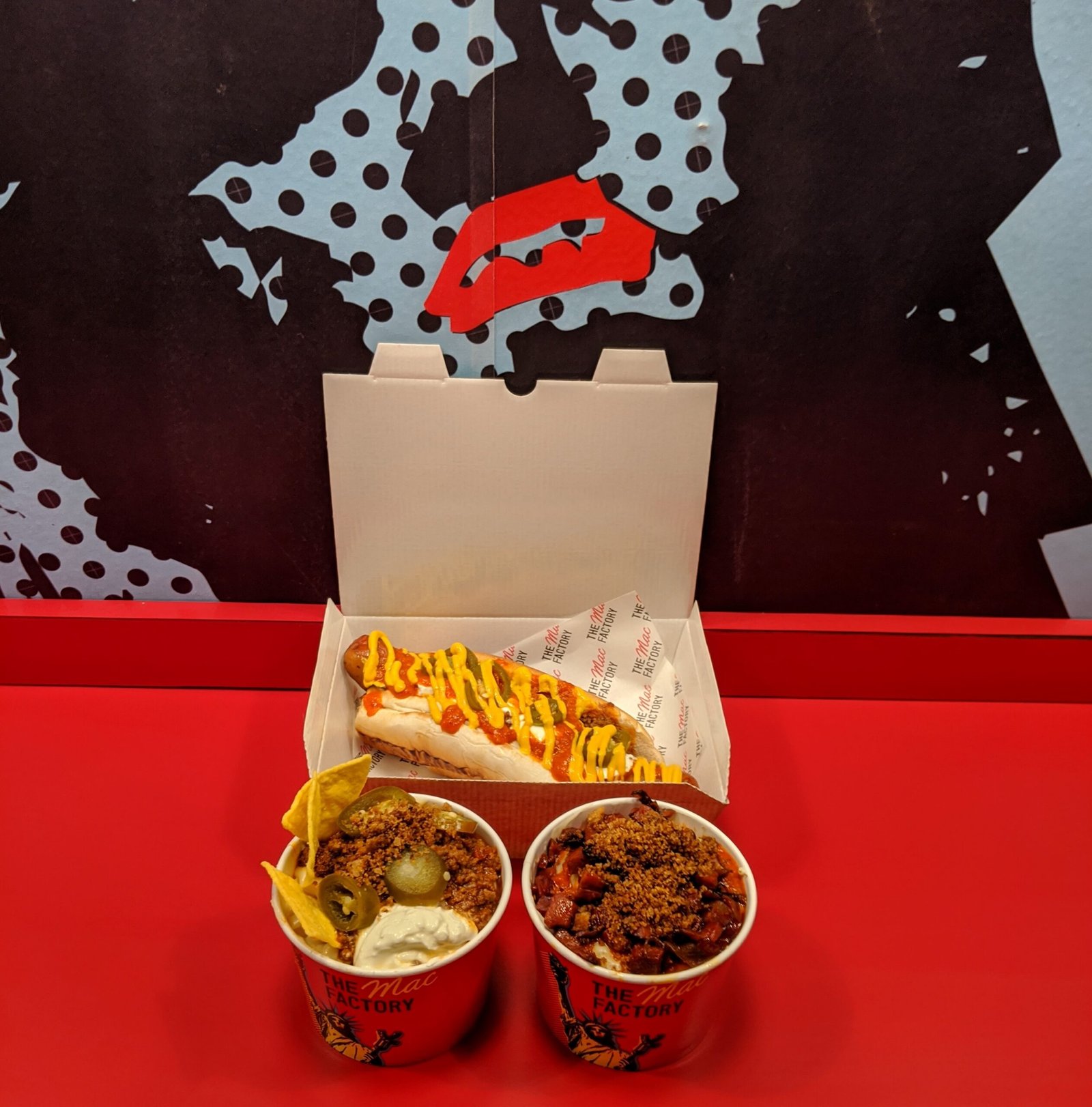 The Mac Factory: The Place You Need for Gourmet Mac & Cheese
Mac and Cheese has always been a guilty pleasure of mine, whether it comes in form of a sneaky side in a restaurant or a full-fledged guilt-infused meal (no regrets though!). But sometimes there comes a time I'm not sure what I'm more in the mood for, Mac and Cheese or maybe some Mexican Food? Well, luckily for me, and the rest of Mac and Cheese loving humanity, The Mac Factory has us sorted by created an amazing gourmet menu for all of our cravings. Which choices such Hey Mac-Arena, mac and cheese covered in beef chilli, tortilla chips, sour cream and jalapeno we can now have the best of both worlds, avoiding any potential food FOMO.
Inspired by New York, as a lot of the decor in the Putney venue I visited suggests, The Mac Factory aims to re-invent Mac and Cheese, which is already pretty damn amazing, and turn it into something exceptional. I won't lie, they have definitely succeeded. The Mac and Cheese menu is relatively extensive, if you're feeling like something a bit more spicy you can pick up a Posh Spice mac and cheese with spicy chorizo, caramelised onions and harissa, if you're not feeling adventurous a classic Mac and Cheese is also an option. The list goes on with three more options and names such as Super Mario, Mambo Italiano, La Mede Babe, and additionally, you can pick up a vegan version of the classic mac and cheese.
If you're not in the mood for a Mac and Cheese (though you did in this scenario walk into a place called The Mac Factory) you have a choice of 2 hot dogs, a Downtown Hot Dog and a Sloppy Joe, which is very very sloppy (fortunately napkins are plentiful), and a burger called the Swagger Bun, filled with 12 hour smoked pulled pork.
I couldn't make up my mind and ended up with a Hey Mac-Arena, Posh Spice AND a Sloppy Joe, which was a mistake not because of the food, all of which was amazing, but because of the portion sizes. The prices are all at about £5.50 – 6.95 depending on your preference, and the portions are very filling, making it very much worth your money, so I would advise focusing on getting only one item, and not 3 (which despite my common sense I was determined to finish. I didn't). Drinks include the usual options such as Fanta and Coca Cola.
The Mac Factory is located in Camden Market with a new venue in the Putney Exchange not far from Putney Bridge. For more info go to:
Food

Instagramableness

Value for money