On the corner of Well Street in Homerton a brand new cocktail focused bar has opened. Machine No. 3 kindly invited LDN Life to
come check them out, an opportunity to sample a few of their
cocktails, try out their locally sourced bar food and take a look around their newly renovated venue.
The bar's name comes from the fact that the shop used to be a launderette, in fact the original washing machine covers now decorate, rather strikingly, the bathrooms. The interior of the bar is modest, the exposed brickwork and gentle lighting gives it a comfortable and easy atmosphere. I am also happy to report the bar staff were friendly and helpful. As Lauren Johns, co founder of Machine No.3 puts it "Our ethos is to maintain a relaxed and fun environment yet take our drinks seriously".
Since it is a cocktail focused bar I thought I'd focus on the five signature cocktails available at the preview and I felt it was my blogging duty to you all to at least try each one. I started with the Rose Marie – a fresh and light drink, not as herby as it sounds. The Long Hello – with calvados, nutmeg and other nice things, was my favourite of the night, it tasted pretty much like christmas in a glass. I really didn't enjoy the rum based Right Hand, with campari and vermouth, it was too sharp for me.
The Ford with Jensen's Old Tom gin was lovely and because it was so smooth a little to easy too 
drink fast, you'll have to work to drink this one slow! Finally the Tommy's Margarita was my second favourite and tasted as good as a margarita should. I've also had an opportunity to look at their full cocktail list and there are some interesting and exciting looking drinks.
Alongside their cocktails Machine No. 3 also serves bio-dynamic and organic wines, craft beer and a good looking selection of whiskeys and gins and rums. The generous cheese board and charcuterie have a variety of cheeses and meats accompanied by pickles, chutney and bread.
On Fridays and Saturdays there is a live DJ and late closing, open until 1AM. They also have table service Monday – Thursday. The venue is fairly small, so it might be worth booking a table if you don't want to stand.
Machine No. 3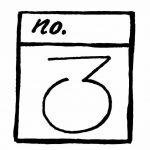 271, Well Street, Homerton E9 6RG
Monday – Thursday: 5PM – 12PM
Friday – Saturday: 5PM – 1AM
Sunday – 5PM – 11PM
Summary
With an eclectic and extensive cocktail list, tasty cheese and charcuterie boards and a chilled atmosphere, Machine No. 3 is definitely worth a visit.