Lost Lectures returns with 'The Electrograph' this October
Update: You can read our Lost Lectures review here.
Lost Lectures are preparing to spark minds into life this October with 'The Electrograph', a series of unique events that aims to ignite your imagination. Opening the industrial doors of a secret Zone 2 location, which is rumored to be a disused power plant. They are hosting an off-grid culture club with the promise of world-class talks, music, interactivity, culinary delights, surprise performances and much more.
Expect them blur the lines between fantasy and reality,  with an all-encompassing experience that will see old energy battle new energy. Each evening will host four different speakers and musical performances across an eclectic range of topics set within an interactive environment.
Lost Lectures is not just a lecture series, expect the unexpected with surprise performances and immersive experiences over the course of the evening.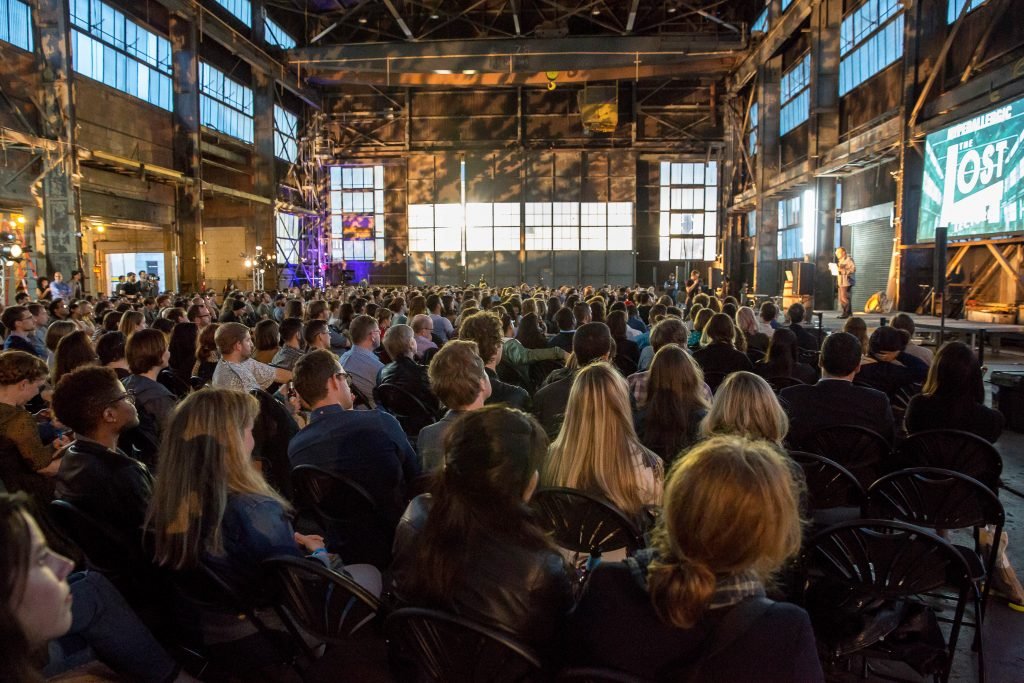 For those of you that don't know Lost Lectures, they are a series of events that have built a cult following since their inception in 2012. They have hosted immersive and innovative talks from secret locations in London, New York, and Berlin for the past six years, The Electrograph marks the next step in challenging the conventional.
The underground series was founded by Julian Slawinski-Knight, who has re-imagined the lecture format by pushing its creative boundaries and inventing interactive worlds for audiences to play in. Each event brings together a diverse mix of world-class speakers made up of scientists, artists, designers, entrepreneurs and more, sharing insights and inspiration.
To help enhance the mood, Lost Lectures will be full of wall to floor visual projections, responsive set design and electronic theming, the voltaic evenings are set to become a playground for the podcast generation.
In keeping with the battle of energies old and new, lecture-goers can expect electrically inspired cocktails from The Electograph's own bar and a provocative 'dirty versus clean' showdown with shamelessly primal steaks taking on clean vegan delights with some of London's leading food traders on site.
You could go once, or multiple times, as no two nights will be the same, topics will apparently range from the sublime to the ridiculous. We'll update this post when the keynote speakers are announced, plus 'the secret' London location will be revealed just a few days before the event itself to ticket holders.
Lost Lectures presents The Electrograph will run from 4th October at a secret zone 2 London location and there's a big focus on the frustrated and well educated millennial generation, so they are offering Electric Youth tickets from £17.50 for those under 28 and tickets are available now via their website
Update: You can read our Lost Lectures review here.