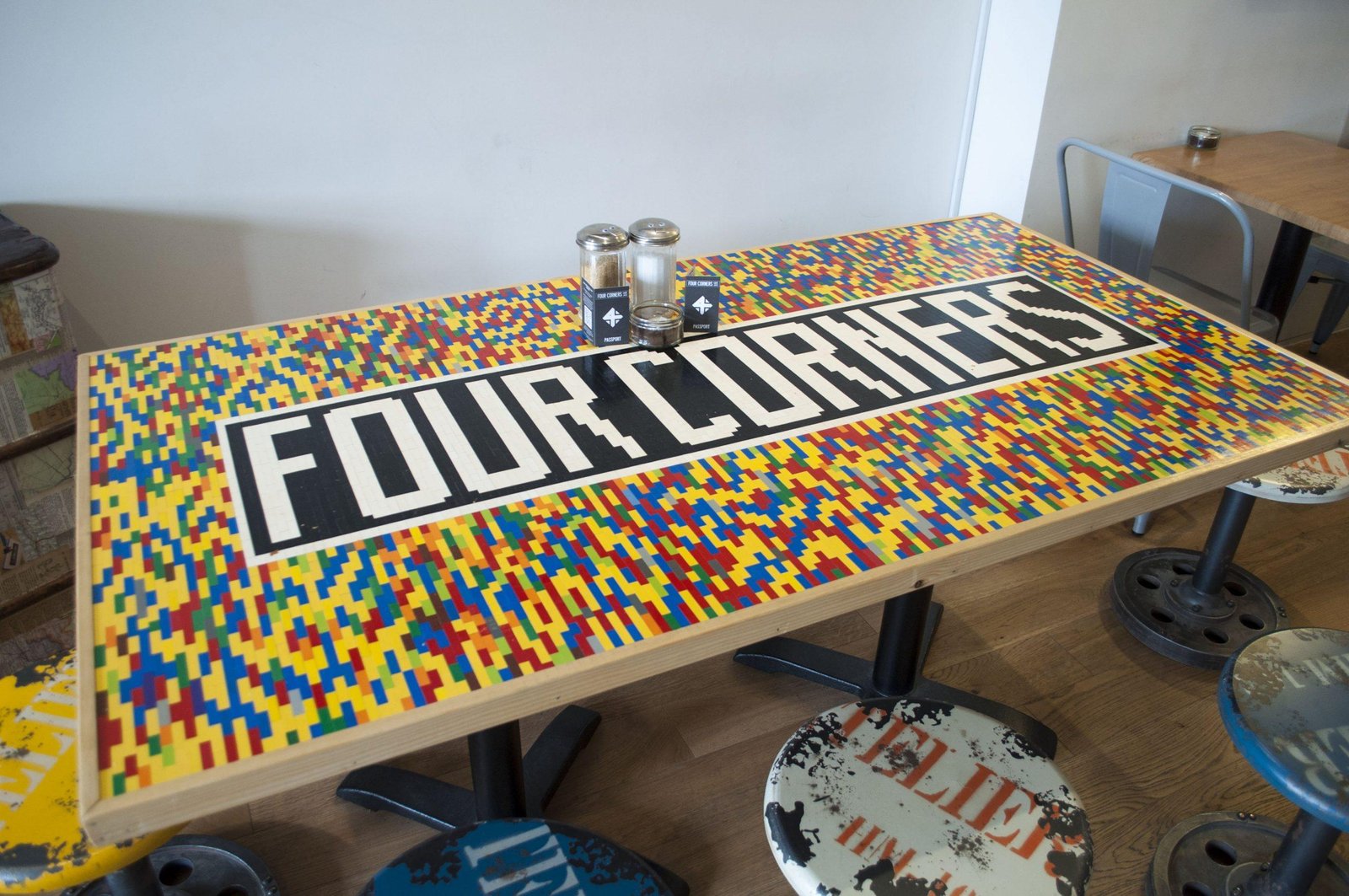 Four Corners Cafe – Lambeth Station – Review
Just around the corner from Lambeth station is Lower Marsh road, which surprising to some seems to be an upcoming area with a few trendy places opening up, and Four Corners is one of them. As I walked in I really sensed a café trying to do something different with their décor, and not be so generic. It had a nice travel theme running through with lots of hidden enjoyable details in the décor such as "I love you olong time" hanging on the wall, and "Whatever you do, do it good, espress yourself". They also had a passport styled loyalty card which I particularly enjoyed (but then again I am a loyalty card hoarder).
In terms of the coffee they serve Ozone who roast enjoyably dark blends. I ordered a Flat White which was a little too large for me, but in terms of quality and taste it was good. I'd advise to order a cortado (piccolo) if you're okay with a stronger coffee drink, this is my usual. For the non-coffee drinkers they have a wide range of loose tea leafs by Yumchaa which as you may know do great herbal teas. For the food they have a great range of Panini's that you can have toasted, and a small selection of sweet treats and pastries, let's hope they might get in some cakes as well.
I know we should be talking about coffee here, but one touch that caught my eye was their very swanky toilet, it's not often you go to a café with a great toilet like Four Corners, and if you're a regular coffee drinker then I'm sure you know the importance of a nice toilet. There is a choice of high seating with tall stalls near the window for the people watchers, low stools and a few chairs with backs on them.
Four Corners is a great place to work at with a lot of natural lighting, if you're lucky you can even sit at their lego table which is their main feature. The Wi-Fi is very accessible with a few plug points dotted around the place. Whilst I was sipping my coffee I could already hear the regulars coming in, considering Four Corners has only been open since July that's a very good sign! So go and check out Four Corners, grab a cortado and enjoy the friendly service and atmosphere – maybe even book a holiday!
For location and opening times visit their website 
Written and photographed by Amelia Hallsworth who also has her own blog here, a freelance photographer with a great passion for food coffee and baking, Check out her blog here