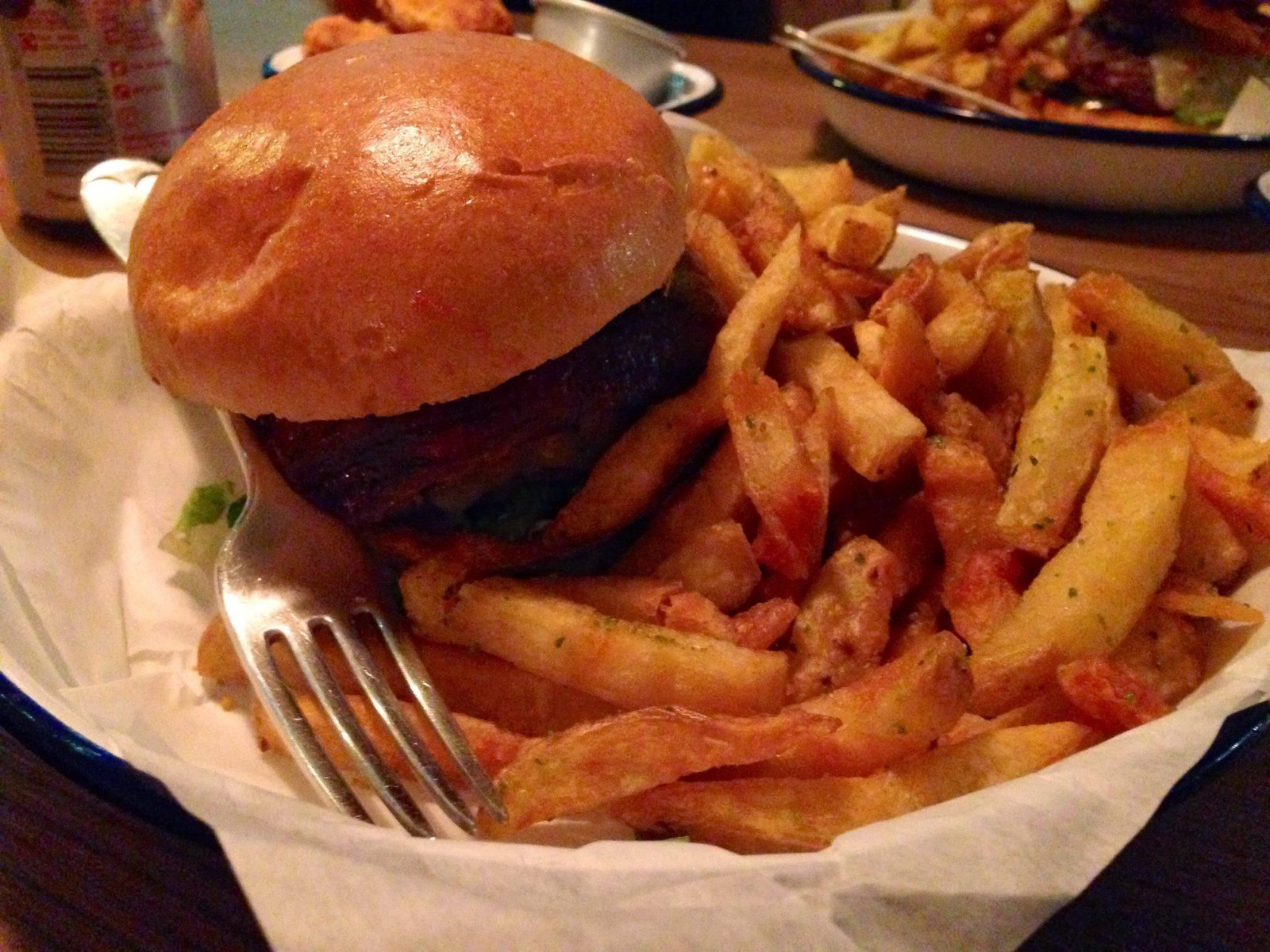 An 'Honest Burger' with a hint of imagination in Kings Cross – Review
There's something distinctly northern about the idea of having burger and chips for your tea; harking back to a childhood in the north east spent eating frozen burgers and homemade chips made lovingly by my Mam.
Never did we realise back then that such a simple dish would become so a-la-mode in 21st century Britain; no more so than in trend leading London. There is no doubting it, burgers, chips, ale and music is a trend. A trend I like!
In amongst the many burger joints that have popped up in recent years, one has made an unassuming and polite rise to the top with five restaurants dotted around some of the busiest parts of London; Honest Burgers.
So, what has been their secret?
The first thing that struck me as different about this place was its staff. They were casually polite, friendly, welcoming and knowledgeable on what they were serving, whether food or drink.
Secondly, the attention to detail in the Kings Cross branch is fantastic. From the decor, music and atmosphere to the choice of side dishes, guest beers and condiments you could tell they have really thought of everything.
Focussing on a small menu of burgers they have tried to excel in getting the very basics right, something they have undoubtedly achieved, whilst adding to the offering with some exquisite sides including a wonderful battered pork and parsley sausage with curry dip, fantastic fries and, a dubious sounding yet fabulous, apple and beetroot coleslaw.
I tried the Special Burger which came spicy and flavoursome and perfectly cooked, whilst the Mrs had an Honest burger. Not an ounce was left uneaten, a great sign in any restaurant, whilst the price was not unreasonable with two burgers, fries, three sides and three drinks coming in at around £40 between the two of us.
Creating an enjoyable dining experience is like piecing together a jigsaw and it seems, to me at least, that Honest Burger Kings Cross have not a piece missing or out of place. While some may find the idea of posh burgers a little pretentious, it was far from so and offered great value and quality.
The name doesn't quite say it all, this is good, honest food but with a hint of imagination.
To find Honest Burgers in Kings Cross or their other London locations visit their website
Enjoyed this review? Please vote for us in the UK Blog Awards