5 Top Tips For Visiting Vegan Nights
Vegan Nights is a hugely popular monthly night market full of all things vegan. Debuting a little less than a year ago this event has gone from strength to strength and continues to pull in huge crowds. From the plant-curious to the vegan veterans, Vegan Nights is a fun, inclusive event. Here are my top tips for attending the monthly market.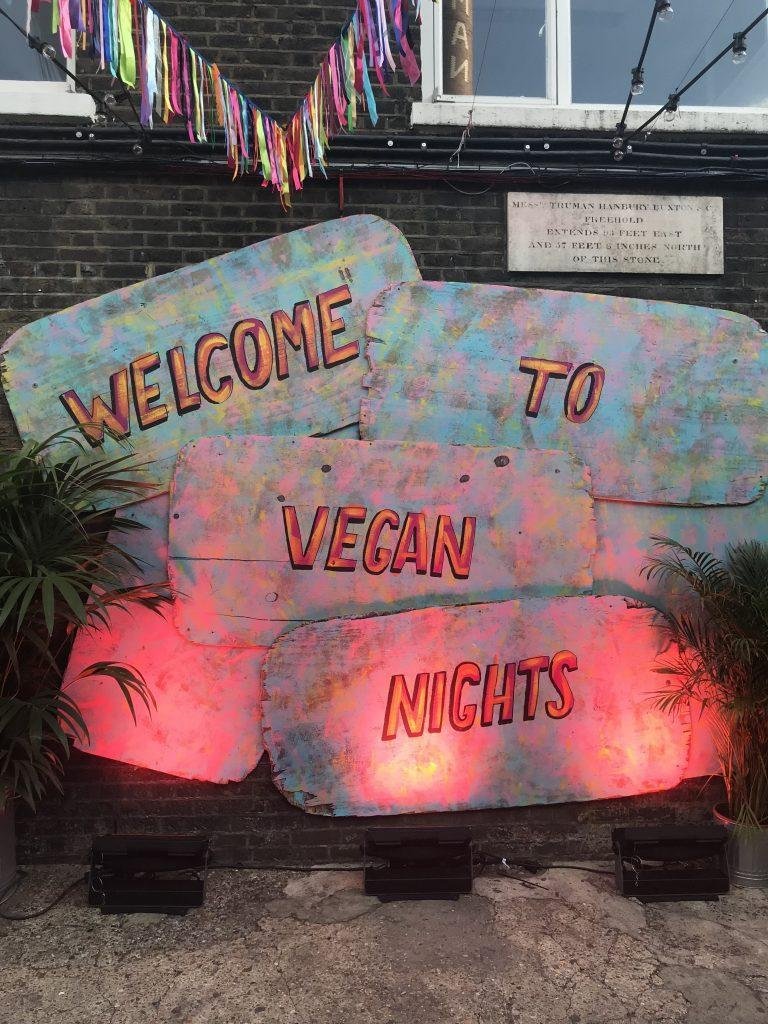 1 ARRIVE EARLY
I cannot stress this enough, if you want to beat the queues you gotta arrive early. It starts getting busy soon after 6pm. Grab your main, your drinks, your dessert and claim your space. This event is popular and it will get busy before it begins to quieten down around 10pm, by which point almost all the stalls are sold-out.
If you can't arrive early then make sure you've got a good bunch of friends and a couple of cans of drink to enjoy the queue. It'll pass by faster than you think.
2 BRING FRIENDS
Don't know any other vegans? Don't sweat! So many people bring along their omnivore friends and show-off the plant-based cuisine. Not only do your friends leave with a revamped view of what it means to be vegan, but you'll have some great times and create some memories.
If you're not able to drag any friends along, make some friends! I've gone to Vegan Nights stag before and everyone is so friendly. Seat yourself down beside a cheery group and strike up a conversation, you might just find your new vegan squad. 
3 EXPLORE YOUR OPTIONS
At Vegan Nights, all the food looks good. It's likely you'll want the first dish you see, but do a quick round of the whole venue. There's a lot of unique and delicious stalls about, so check them all out and then make an informed choice. 
4 STAY FOR THE NIGHT

Don't even plan to grab dinner and go, the atmosphere at Vegan Nights is crazy good. You can chill out in the seating area or throw some shapes at the DJ area.
There's more than just food to browse – ethical magazine queens Brightzine are monthly guests, as is Tim Shieff's ETHCS clothing brand.
There's usually a few vegan lifestyle or beauty brands that hang about too. At August's Night you could treat yourself to a biodegradable glitter makeover with Disco Dust or check out Optiat, the beauty brand promoting an ethical circular economy and great
5 NO TWO NIGHTS ARE THE SAME
Different months can bring about different themes, different seasons and atmospheres. August's Vegan Nights was my favourite so far. Sure the good weather helped. The outdoor area was decorated like a summer fete to celebrate the launch of V For.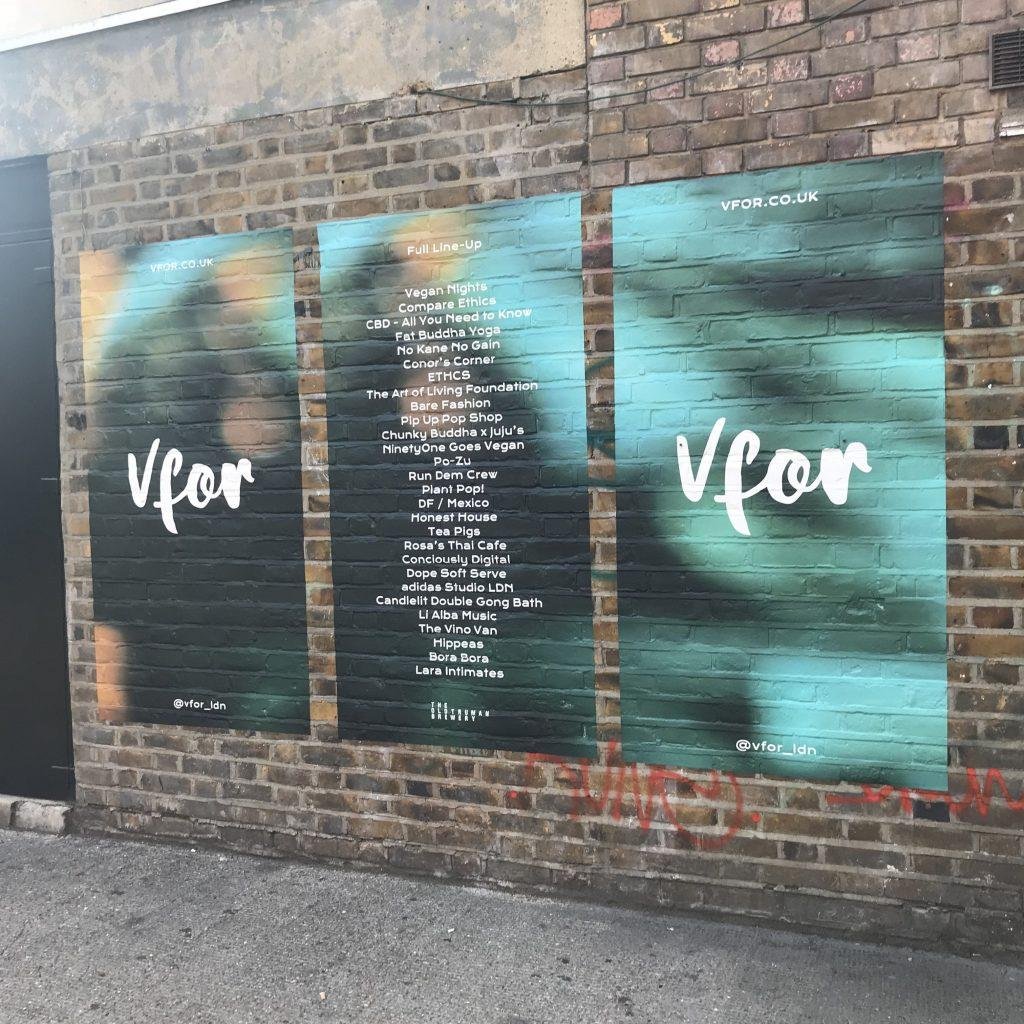 V For is a month-long celebration of all things vegan as well as general wellness. Highlights include Bare Fashion launching London's first vegan fashion show and Melody Kane's 'No Kane No Gain' fitness class.  For more details check out our V For post.