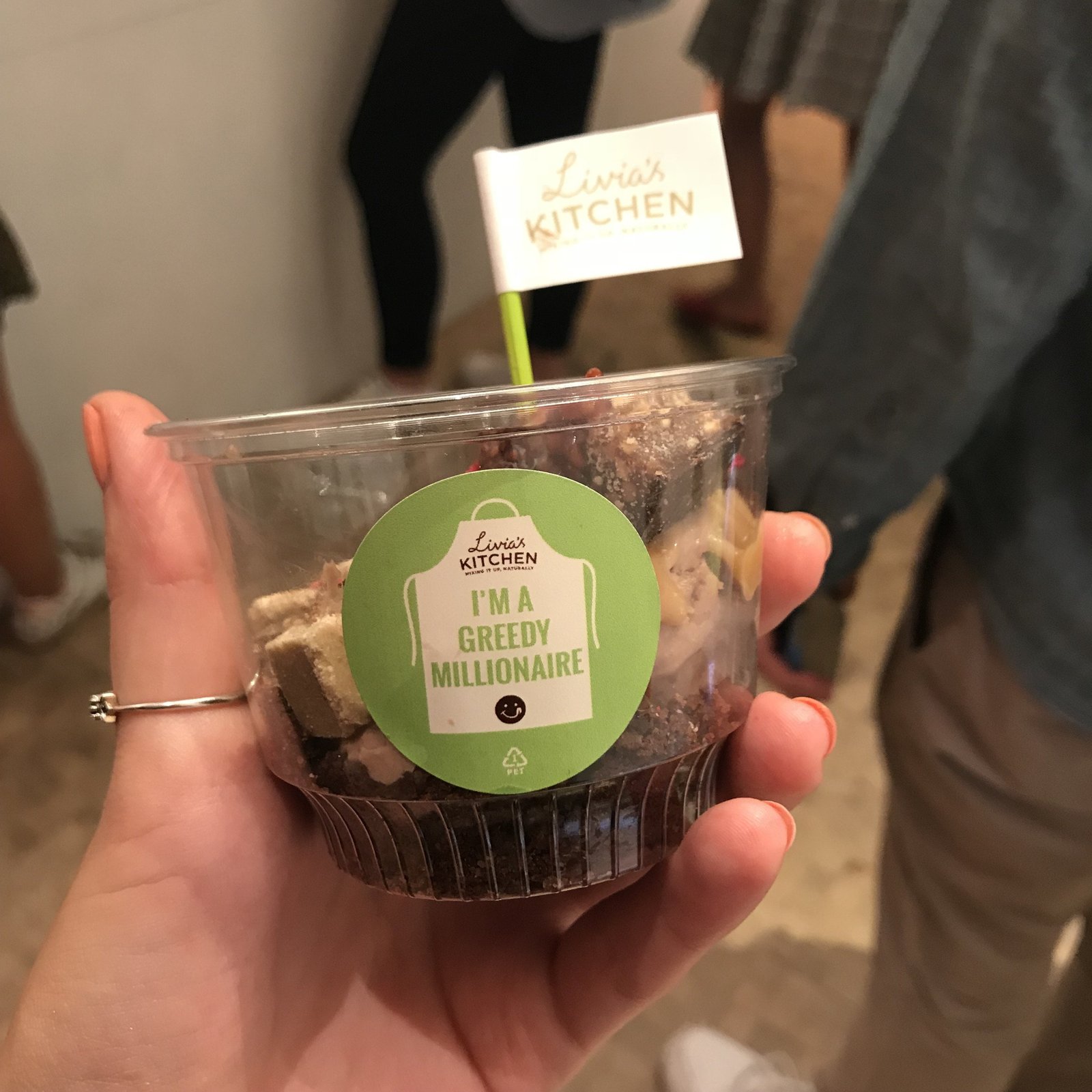 Visit Livia's Kitchen Vegan Dessert London Pop Up
Livia's Kitchen is well known for their tasty, healthy treats and is celebrating the exciting launch of their brand new Salted Peanut Butter Millionaire Bites with a special, one of a kind pop up in central London.
The vegan dessert pop up will be opening its doors from Thursday 11th to Sunday 14th of October – be sure to check it out before it's gone. In the dreamy Marylebone pop up, visitors can choose from two flavours of millionaire bowels complete with gooey brownie ice-cream – all completely vegan! This is a must for anyone keen on healthy treats, vegan desserts or peanut butter.
The Salted Peanut Butter Millionaire Bites
What's all the fuss about? Not only is salted peanut butter sure to be the best flavour ever but the grab-and-go pack is gluten-free, dairy-free, vegan and comes in fully recyclable packaging. What more could you want?
The treat has launched in Boots' meal deal and will be available in Whole Foods, Planet Organic and Selfridges in October, the new product will roll out to the free-from fixture in Tesco from the 10th November.
Extra Events
On Wednesday evening, panellists Olivia Wollenberg (CEO and Founder of Livia's Kitchen), Will Bowler (MD of Popchips) and Dom Smales (CEO of Gleam Futures) will be dishing the dirt on how they have grown an incredible business, the highs and lows and the challenges they have overcome. Get tickets here. 
Thursday evening, enjoy The Million Dollar Question time which will give you the chance to ask Olivia Wollenberg (CEO and founder of Livia's Kitchen), Renée Elliott (founder of Planet Organic) and Emma Watkinson (founder of SilkFred) anything you want! Maybe you want to know their favourite snacks, wellbeing hacks or their business tips – now's your chance.
Get tickets here.