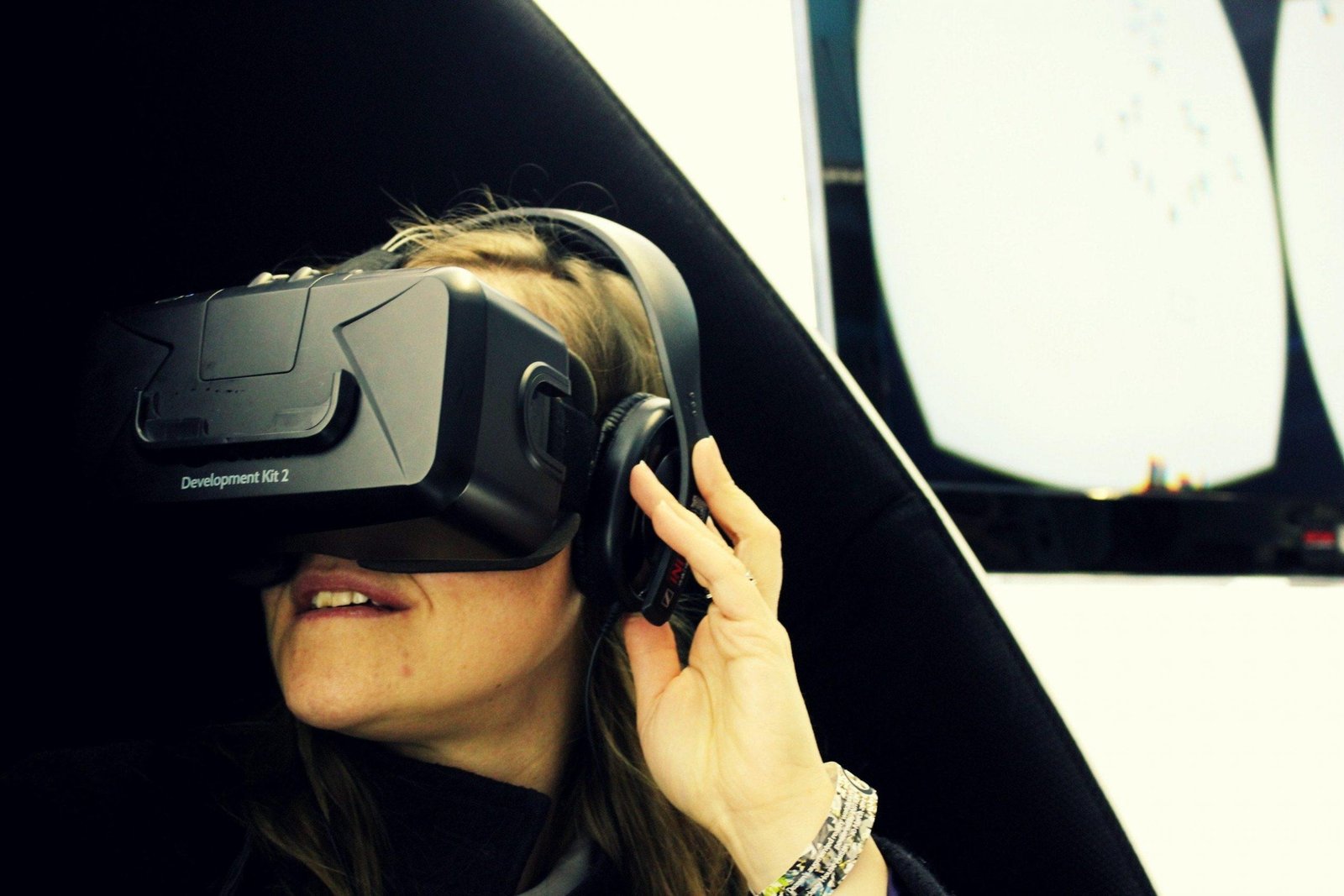 The Future of Retail revealed at INITION's London tech labs
You may have noticed that we've recently caught the London Tech bug and our recent look at some of the technologies coming out of London has made LDN Life very excited about the bright future of London's tech sector. One sector in particular where you can see it now taking off is in London's retail sector, which is wide awake to the possibilities of tech. With interactive goodies such as virtual reality changing rooms, augmented reality furniture and decoration apps and AR apps for 'trying on' makeup coming to the fore. There has also been a growth in the use of multi-touch, interactive tables at premium London retailers such as Harrods and Selfridges, which add to the retailing experience and add-value for retailers too.
So we were excited to be invited to INITION's inaugural Future of Retail evening on March 3rd, at the tech-facing production company's tech labs and demo studio on Curtain Road. A co-event with the Digital and Technology Division of Handle Recruitment – itself based just off Oxford Circus on Portman Mews – the Future of Retail evening provided an excellent opportunity for key players within retail to experience the latest technical and creative innovations at first hand.
A division of SuperCommunications (part of Parity plc), INITION has a history of providing world-first solutions for retail clients, and recently worked with  Arcadia Group at London Fashion Week with its VR catwalk show for Topshop and Selfridges' Festival of Imagination.
At Future of Retail leaders within their respective retail fields had plenty to say about what's coming next. Speakers included Kate Ancketill, CEO of GDR Creative Intelligence, located near Russell Square, Neil Tinegate, Head of Digital Innovation at Argos, and Adrian Leu, Head of Strategy & Innovation at SuperCommunications.
Adrian Leu kicked off by explaining that "there is no doubt" that retail is changing rapidly, partially as a result of the high street being under attack from online businesses such as Amazon. "Fluid and engaging customer experience together with a seamless union of the online and offline and a strong data-driven culture constitutes the 'holy grail' for many high street retailers", explained Leu, adding that this is where technology is the "catalyst and driving engine".
Leu explained that there "has never been a better time" for retail businesses to embrace the culture of 'tech brand' companies such as Amazon – perhaps unsurprising given that SuperCommunications launched in 2014 with a mission to transform brands into 'tech brands'.
Technological advancements are likely to see an influx of brands and retailers introducing technologies, services and products that consumers can interact with on a 'deeper level' – be it intellectually, via interaction, or physically via tactile feedback.
'Gesture marketing' concepts, based around distinctive gestures, will grow in influence. A good current example is the Dorothy app, which summons a service or product by three clicks of the heel ("there's no place like home"!). Here, the gesture fulfils a pre-selected option, such as ordering an uber cab, making a phone call or sending a message. Similarly, Taco Bell's gesture app allows consumers to reorder their favourite meals with a twist of the wrist.
Improvements in artificial intelligence or AI will lead to a growth in the use of in-store robots, such as Lowe's multilingual robot, digital personal assistants like Jibo and 'cognitive knowledge workers' – Amelia – that reply to emails and answer calls.

There's also likely to be a growth of retail-style services for the home, some of which are already with us. Amazon Echo dispenses information and purchasing advice via voice activation, ordering products immediately from the Amazon store, whilst French retail chain Darty offers a special button for putting users directly in touch with customer services. And devices such as Amazon Dash and Waitrose's forthcoming Hiku allow consumers to scan item barcodes at home for reordering online.
Whatever happens to enhance our London retail experience (and make things easier and more lucrative for retailers), it's clear that the future is interactive. From what we witnessed, INITION appears to be at the forefront of interactive technologies and is certain to make a huge contribution to London retail's future. We look forward to visiting again soon.