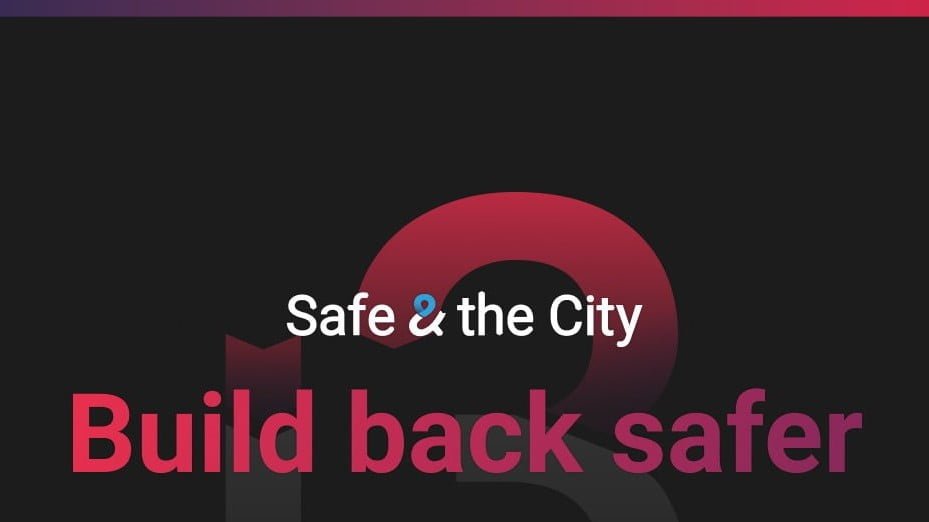 If we are to build back better, we also need to make sure that we also build back safer, for me there is no argument about this. When I first moved to Clapham in London over ten years ago I lived relatively close to where Sarah Everard was last seen, we even looked at a flat on Poynders Road in a large block of flats, and I remember the estate agent telling us gleefully that we would be lucky to have double glazing. My friend and I left the flat and the area feeling less than safe and as there would also be two girls living with us, it was an automatic no. We were new to London and new to the area, we had no concept of where was safe and where wasn't until we got there. Whether it is or it isn't a safe area is beside the point, I never really went back to find out aside from passing it in the car. The point I'm trying to make is that it is difficult to make a judgement call on whether a street or area is safe or not, and of course, things still happen in the seemingly safest of places. Then there's the likes of Google maps which are only interested in giving you the most efficient route, not the safest.
Technology can build back better, safer and more inclusive spaces post-COVID19
I recently attended the Safe & the City webinar on how we can build back safer, the timing of the event when the focus of the nation was on Sarah's disappearance was purely coincidental but magnified its importance significantly. If you don't have the app, it's a must-have, as sadly, crime and harassment expected to rise as people return to public spaces.
Lockdown measures are slowly being lifted, but returning to the 'normal' will be different. Safe & the City launched the Build Back Safer campaign to fuel needed discussions of how technology can play a pivotal role in our road to recovery.
Safe & the City conducted a rapid survey with over 300 respondents sharing their experiences of safety when connecting from online to offline spaces on their most frequently used 5 mobile applications.
Their survey showed the need for technology companies to do more to help keep people safe in public spaces, especially women
Nearly 80% of respondents said they wanted to see more crime and personal safety functionality available. Women specifically were nearly 3x more likely to report they felt technology companies did not do enough to keep people safe in public spaces. This shouldn't come as a surprise with anti-social behaviours, such as street harassment have been on the rise throughout the UK during COVID and crime rates are expected to rise.​​
With more people transitioning from online to offline spaces Founder, Jillian Kowalchuk believes this to be a once-in-a-lifetime opportunity to design technological solutions that are representative to safeguard all people equally, including women.
"I started Safe & the City in 2017 as I believed technology could accelerate addressing issues of inequality, such as the near sexual assault I had following a Google Maps route which first inspired the idea. People's personal safety needs to be as
interconnected to the physical and digital spaces we occupy. We are thrilled to launch our i3 Intelligence platform to help other mobile technologies integrate safety alerting for risks and emergencies to start closing this gap."
Key experts are already investing in the technology that can be leveraged to build back better, safer and more inclusive spaces. And with supporters such as UN Women UK's Executive Director, Claire Barnett, Kate Barnes of TIER Mobility, Michelle Roycroft of Help Me Angela and Amy Lame the Mayor of London's Night Czar.
"TIER is delighted to support this important discussion and explore the role of technology in building safer spaces for all. TIER wants to create the safest possible environment for our users, the environment and the cities we serve." – Kate Barnes,
Safety & Community Partnerships Lead of TIER.
As we were about to publish this article we also learnt the exciting news that Safe & the City have now launched nationwide because harassment isn't just a London problem.