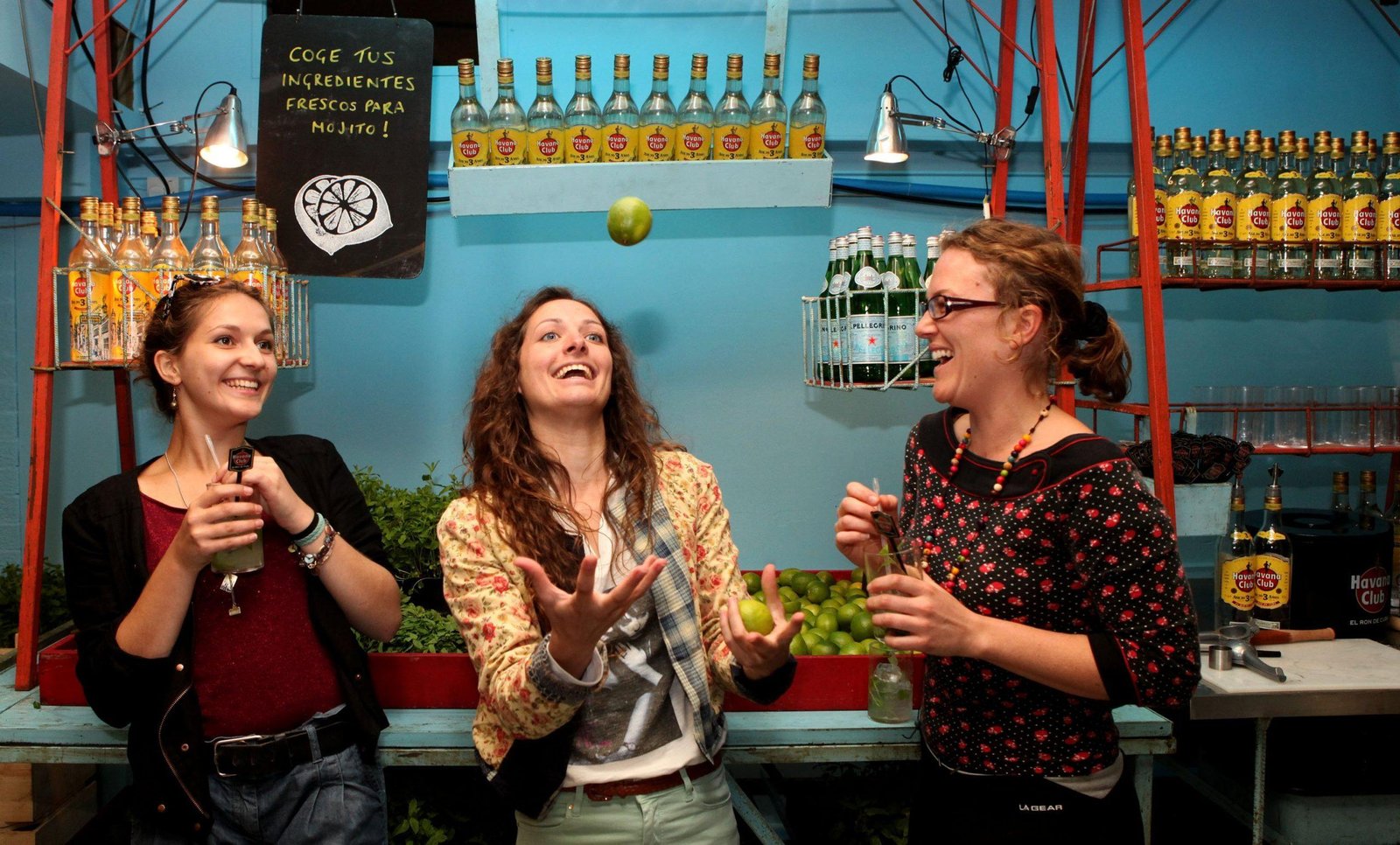 Mojito Embassy and Cuban Festival 20th, 21st September – Preview
This weekend sees the arrival of 'Global Roots in Cuba presented by Havana Club'; a two day free festival (tickets required) which will dig deep into Cuban culture. Guests will be invited to a Cuban inspired journey into music, film and food at East London's Rich Mix. Guests will pass through Havana Club's 'Mojito Embassy' where they can gather their own ingredients from custom designed street trolleys piled high with mint and lime before meeting a team of skilled Cantineros who will guide them through the art of making the perfect Cuban mojito using Havana Club Añejo 3 Años rum.
The two day long exhibition, held at Rich Mix, a charity and social enterprise which offers everything from music, film and dance to spoken word, will be curated by Global Roots front man Thris Tian (NTS/Boiler Room) and will feature an exciting line-up of special guests including LV, Charlie Dark (Attica Blues) and Femi (NTS) all brought together to present their own take of Cuba to an East London audience. The space will be creatively designed by Josephine Ade Chinoyewill.
With a cocktail in hand, Friday's proceeding will start with a showing of Suite Habana, accompanied with a live DJ score by Thris Tian, who will re-work the film's soundtrack; creating a dual narrative to the evening.
Saturday will see a Cuba inspired street market, providing Londoners with a sight and taste of Cuba.  Stalls will include music, films, food, T-shirts, photography, churros doughnuts, coffee and ice cream. While music lovers will be able to attend a percussion workshop hosted by Mala In Cuba's members in the afternoon.
Again, guests will be able to create and enjoy authentic Cuban mojitos before the day turns to dusk and DJs take to the decks for a 'Global Roots Afro Latin Rumba'. The music will be an inspired mix of Afro Cuban and electronic rhythms supported by live percussion.
So if you are a fan of Cuba and free this weekend, this is worth checking out.
For more info about how to book tickets visit: http://www.globalroots.tv