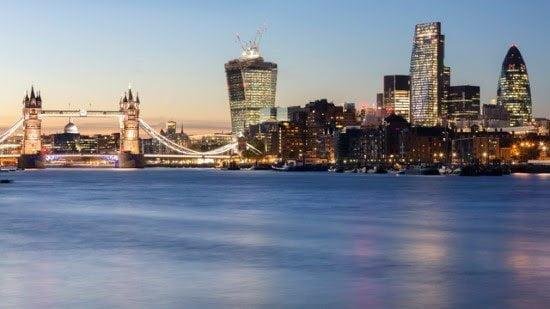 London named third most popular destination in the world
We Blogged about London's record-breaking year for London tourism attractions awhile back, and as of yesterday our ahem 'Sunny' capital was rated third in the world in TripAdvisor 2014 Travellers' Choice awards for Destinations. Which to us sounds like as good a reason as any (not that we need one) to go and have a drink in one of London's many many fantastic waterholes and raise a toast to the best city in the world (if you exclude the first two)
It's no surprise that Gordon Innes, the Chief Executive of London & Partners, is rather happy about 3rd place and said, "London has had a blockbuster year, experiencing a surge in tourists not seen before by any other post-Olympic host city in the world. We're delighted that London has again been recognised by millions as one of the best places on earth to come and visit. During the last year we've seen record numbers of visitors to the capital, who have enjoyed everything our great city has to offer."
"Whether it's to explore the newly opened Queen Elizabeth Olympic Park, or to enjoy some of the top attractions including the second most popular cultural institution in the world, the British Museum, London is fast becoming known as the greatest place in the world to visit."
Ah the Queen Elizabeth Park, we really need to visit and see what's changed since London 2012 which was nearly 2 years ago. Go on it's fine to slap your own face and wonder where the time has gone, because that's what we did. Own only worry is that in 2012 we had the Olympics, 2013 the Royal Baby, 2014 ????? Come on Boris get on your bike and come up with some ideas we're nearly a 3rd of the way through the year already.
Anyway James Kay, the official TripAdvisor spokesperson chap also commented, "These awards are based on millions of reviews and ratings by those that really matter – travellers themselves. There is no doubt the birth of the royal baby helped keep the eyes of the world on London in 2013, but the capital's continued appeal among travellers around the world surpasses any one event."
The 2014 TripAdvisor Travellers' Choice Destinations winners
World's top 10 1.    Istanbul
2.    Rome
3.    London
4.    Beijing
5.    Prague
6.    Marrakech
7.    Paris
8.    Hanoi
9.    Siem Reap
10.  Shanghai
Europe's top 10 1.    Istanbul
2.    Rome
3.    London
4.    Prague
5.    Paris
6.    Berlin
7.    Florence
8.    Barcelona
9.    St Petersburg
10.  Budapest
UK's top 10 1.    London
2.    Edinburgh
3.    Torquay
4.    Liverpool
5.    Belfast
6.    York
7.    Bristol
8.    Llandudno
9.    Leeds
10.  Birmingham
So what can we to ascertain from this table? Well most of the other Word Top and European top destinations are a lot sunnier than often gloomy London. Well we'd like to this London is the thinking persons choice, thanks to it's wealth of Musuem's, art galleries and other cultural delights on offer.
However while we joked earlier that London isn't very sunny, it turns out that London is sunny enough for a Blog of its own (sort of)
We have already become big fans of this blog and if that sounds like your kind of Blog then visit: sunnyinLondon.com or follow her on Twitter.
Oh and finally here's a bit more about how TripAdvisor did the Math, just so you know they didn't just pull them out of a hat:
Travellers' Choice Destinations honour top travel spots worldwide based on the millions of reviews and opinions from TripAdvisor travellers. Award winners were determined using an algorithm that took into account the quantity and quality of reviews and ratings for hotels, attractions and restaurants in destinations worldwide, gathered over a 12-month period.
These awards honour nearly 500 destinations including the winners for the top spots in the world, and individual lists for Africa, Asia, Australia, Canada, the Caribbean, Central America, Europe, China, Middle East, Russia, South America, the South Pacific, the U.K. and the U.S.
For the complete list of 2014 Travellers' Choice Destinations winners, sponsored by Samsonite, go to tripadvisor.co.uk/TravelersChoice-Destinations.