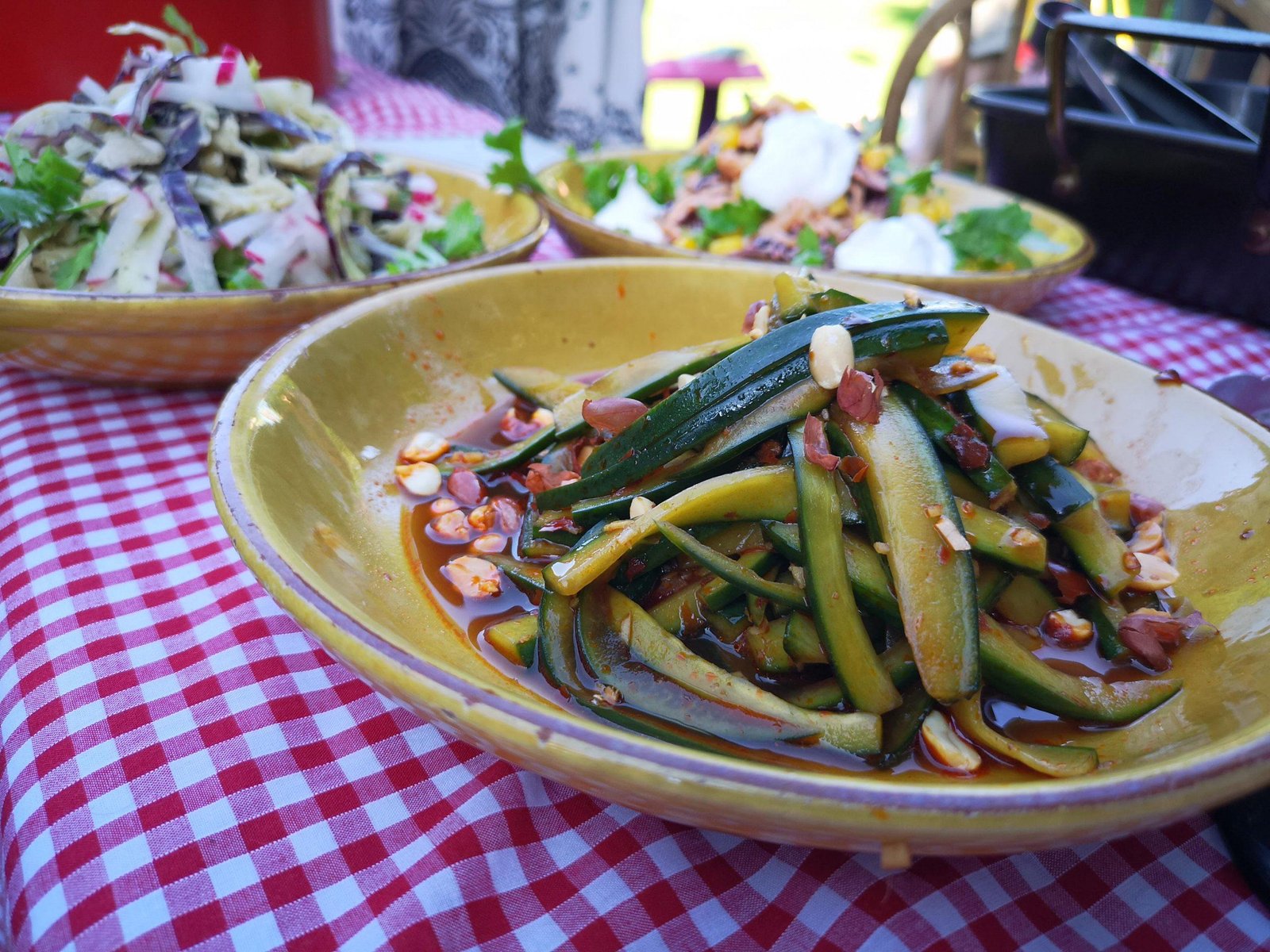 Huawei P20 Pro – A Bloggers Review
My two months with the Huawei P20 Pro, the three-eyed camera monster.
I've always been a geek when it comes to phones. I could share a list of all of the ones I've owned, but there would be little space left in the review. So in any comparisons, I'll just refer to my last two, the LG G5 and Samsung Galaxy S8 plus.
As a blogger, I was drawn to the LG G5 for its versatility of having two lenses, the wide angle lens my favourite and I still miss it to this day. However with the Samsung, while it proved to be a better quality, if less versatile snapper, It was the beautiful screen that drew me in. To me, it doesn't matter how good the phone is if the screen is rubbish and I watch an unhealthy amount of Netflix too and from work.
The Samsung was also full of gimmicks and bloat, some I actually found useful, others like Bixby that just got in the way. After ten months or so, the Samsung started to struggle with basic tasks like sharing photos. It was odd and very unwelcome. I probably could have fixed it by resetting the phone, but I knew I was upgrading soon, so I just put up with it.
So with the arrival of the Huawei P20 Pro, I was genuinely excited by a phone for the first time in years. The promise of its AI camera smarts and 3 lenses on the back meant I might be able to leave my bulky DSLR at home when doing reviews for LDN Life.
With its 40-megapixel main camera, 20-megapixel monochrome lens and 3x optical zoom 8-megapixel lens all working together, there's enough here to cover most scenarios.
But then AI kicks in with 19 scenarios that it can pick out. Adding its own processing to each one to make them pop. If you don't like what it suggests and sometimes I don't, you can just cancel it.
Perhaps my favourite feature is the night mode, combining 3 lenses and a minimum of 4-second exposures. (Whack it on a tripod or gimbal and it will go for longer.) The results are mind-blowingly good, but you don't need to just use it at night time. Using it during the day or at sunset gives an 'hyper-realistic' HDR look.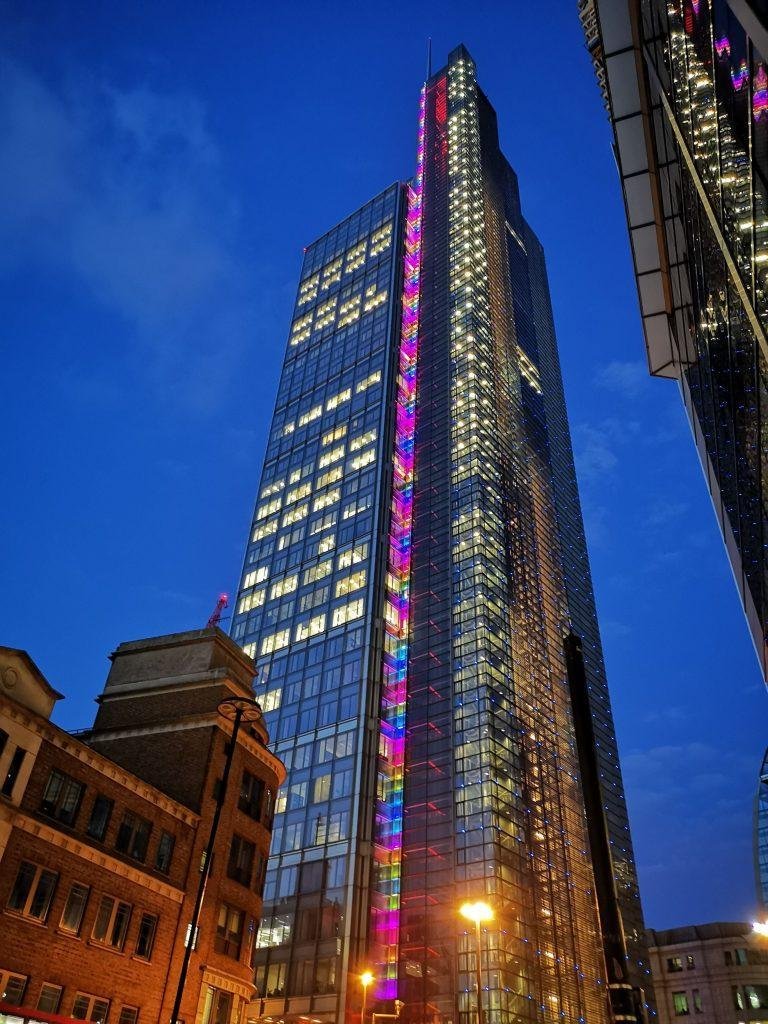 The 20-megapixel camera is monochrome, apparently, this brings in more light and detail when combined with the main camera, but it can also be used to take black and white photos. I'll be honest, this isn't something I've really used, but when I have, I've been impressed with the results.
As for the 3x zoom camera, it does its job well and it actually lets you zoom to 5x and still look very usable.
There's a ton of other features and a pro mode. Portrait mode gives very pleasing results and I can see fashion bloggers loving it. I've used the food AI mode to great effect in recent blogs, so I can see food bloggers lapping up this feature too. Purists may scream, but the Instagram generation should lap this up and I've actually found myself using fewer filters. 
Where it falls down a bit is with video, particularly 4k, as it isn't stabilised, that said, I have little desire to shoot in 4k and standard 1080p is good enough for me.
I have however decided to do more video, so I've invested in a gimbal. After much research, I purchased the Zhiyun Smooth 4 3 Axis Handheld Gimbal Stabilizer, it's a great bit of kit, but unfortunately, the software is yet to fully support the P20 Pro. It still works fine for the most part and I'm slowly getting used to using it, so expect to see more video like the one below of KERB's new spot at St Katharine Docks in the future.
I'm not much of a selfie taker, but I did a few for this review. (You're welcome) The 24-megapixel camera on the front of the phone appears to be of a high quality and the portrait effect is pretty good too. If you're getting on a bit like me and want to look 10 years younger, there's also the beauty mode to smooth the age away.
As for the rest of the phone, there's a notch and I honestly don't mind it, and you can hide it if you really want.
As for the screen, whilst it's not as pixel-dense as the S8 plus, it doesn't feel like a downgrade, and I don't miss the curves of the S8. The fingerprint sensor is on the front, and while the trend is to have it around the back, I actually prefer the front placement, especially when it's on my desk. The face unlock feature is also lightning fast and often beats my thumb.
Huawei often gets stick for its take on Android, but my experience of it so far is pretty good. I've even stuck with the default of no app drawer and I now search for most of the apps I want to use. Sure some of the duplicate Google apps that Huawei have made are pretty pointless, like the calendar app, but it's fast and all my apps appear to work. Storage wise, you get 128GB which should be more than ample for most people.
One feature that bloggers and vloggers may like is the ability to record the screen as a video. This might be especially useful if you're an app reviewer or a fashion blogger and want to record looking through some of the latest fashion lines etc.
Not having a headphone jack is annoying, but I've only been annoyed once when I left my Bluetooth headphones at home. I bought my phone on O2, yeah, as much as I would have loved a free phone, this is bought and paid for and this review isn't sponsored in any way by Huawei. On O2 it came with a clear case in the box, it's not the most robust, but it's a nice to have while you decide what case you really want. I'm not sure if other networks also come with a free case.
The battery life is another area where this phone stands out, with a whopping 4000mAh battery and it will easily get me through a day.
Though if I'm going to an event, I'll still charge it up in advance so I can snap, Instagram, tweet and film away without fear of running out. I'm also a big fan of the loudspeakers and while it would replace your Bluetooth speaker, it's good enough when you need it or to huddle around a YouTube video.
Finally and possibly the killer app for bloggers, alongside the camera, is that you can turn your phone into a desktop computer. This is similar to what Samsung has been pushing since the S8, but with one big difference. You can plug it into a TV or monitor with an inexpensive adapter from Amazon. I went with the NOVOO one as it has 2 USB ports (that I plugged an old keyboard and mouse into), plus SD and Micro SD slots, and an HDMI port that I hooked up to an old monitor that I hadn't used for years, but there are loads to choose from. 
Why is it a killer app? Well aside from being able to leave my DSLR at home and use the Huawei P20 Pro, I can also leave my laptop at work when I go to an event, and when I get home, all I need to do is plug in the cable. All the notes and images are right there and there's no need to transfer them to another device or download them from the cloud etc. It's just super easy.
As for the price, I was lucky enough to get the Huawei P20 Pro launch offer with a free pair of BoseQuietComfort 2 headphones, so I'm biased when it comes to value. That said, it's a better phone than the Samsung S8 and significantly cheaper than what I was paying, but I would shop around.
You'll notice that there's zero pictures of the phone itself, I guess I do still need my DSLR for somethings. Anyway here are some of my sample shots, and you can read my review scores below.