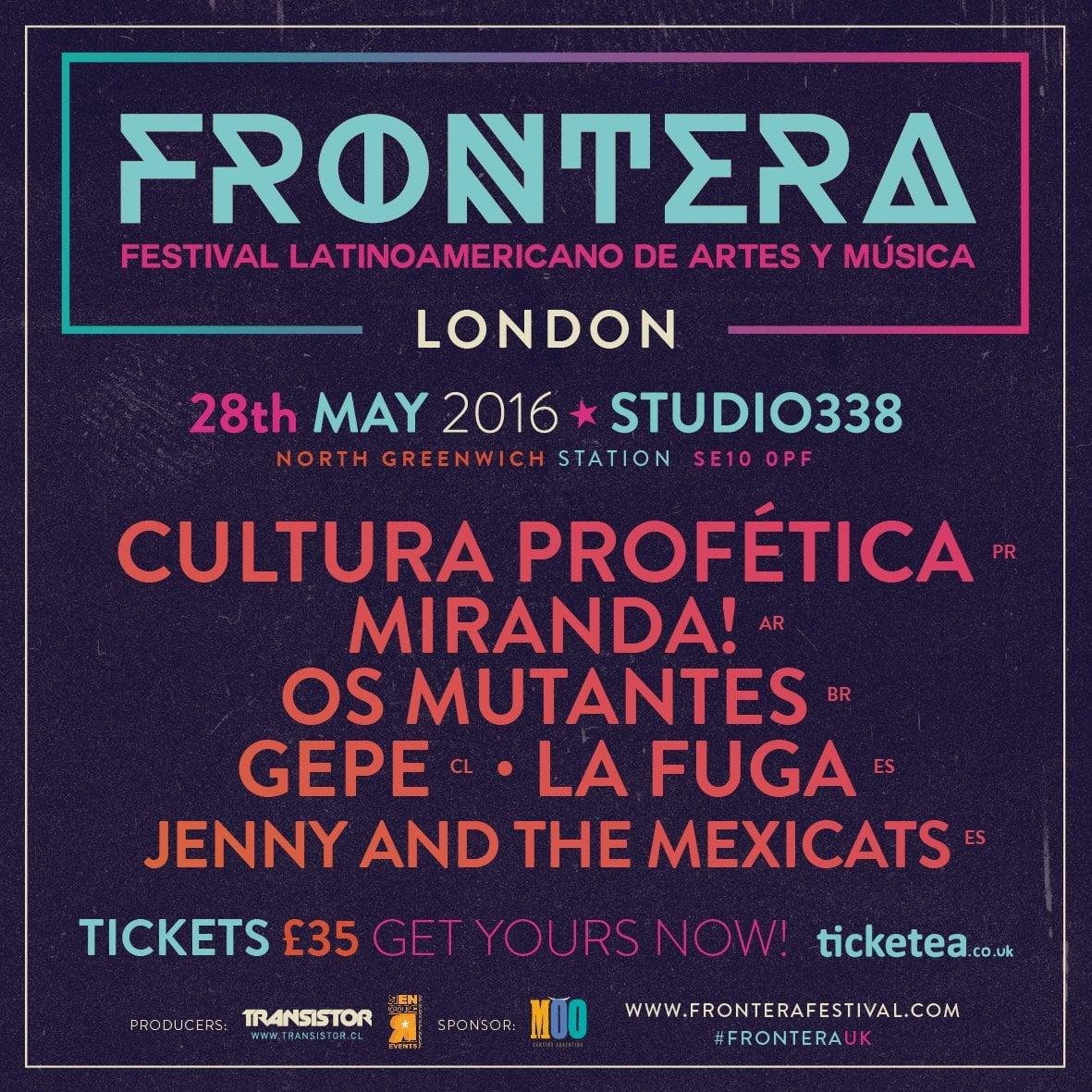 Frontera Festival was created in 2013 in Santiago, Chile and brings together the best exponents of different Latin music styles. Boasting audiences of 60,000 festival goers, Frontera has already established three successful events in Chile and is widely regarded as one of the most important live Latin music events in South America.
So as London is the cultural melting pot of the world, it only seems right that it hits our shores for very first time. The inaugural Frontera Festival UK is taking place at London's biggest nightclub, Studio 338 in Greenwich on Saturday 28th May and is billed as the perfect platform for artists who are largely unknown in the UK to gain international recognition outside of their native countries.
It will feature some of the biggest artists from across Latin America, including Puerto Rican reggae band Cultura Profetica (Prophetic Culture) boasting over 35 million views on its official YouTube channel, Argentinian electro-pop band Miranda! Chilean singer-songwriter Gepe, Spanish rock band La Fuga and multicultural indie-folk outfit Jenny & The Mexicats. It also turns out Brazil does psychedelic rock in the form of Os Mutantes.
Organisers of the Frontera Festival commented; "We are absolutely thrilled to be bringing such a well-respected festival brand to the UK for the first time. Frontera represents the very best in Latin American music and we're excited to be building a bridge between South America and London, one of the culture capitals of the world.  The inaugural Frontera Festival UK will be the perfect opportunity for Londoners, whether they be local or expat, to immerse themselves in South American food, music, and culture."
As well as music, the festival will also showcase authentic Argentinian street food courtesy of Moo Cantina Argentina.
For more info and to book tickets visit the Frontera Festival website