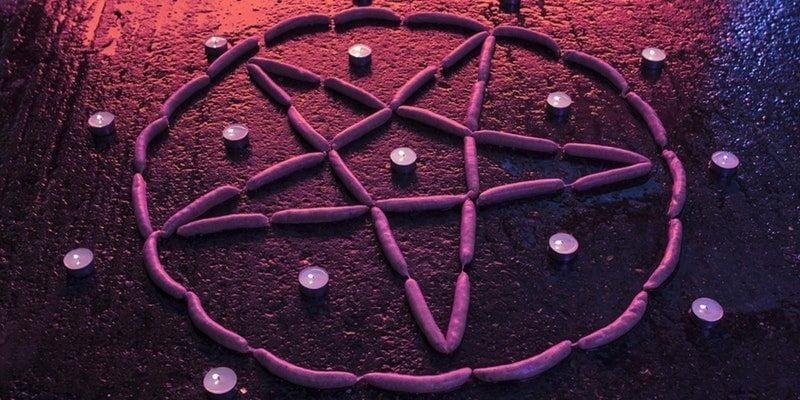 Bompas & Parr present the world's first Sausage Séance – 15th August
Tuesday (15th August) the 'slightly' mad Bompas & Parr have taken things up a notch with the the world's first Sausage Séance. Apparently, it will be an evening that will explore what happens when the art of sausaging collides with the supernatural. Which leaves us thinking "WHAT COULD POSSIBLY GO WRONG"
Guests will experience a sausage-making master class followed by a spirit-summoning workshop designed to celebrate the joys of encased meats. Of course, this would all be for nothing, if the setting wasn't right. So how does a mysterious temple under The Viktor Wynd Museum of Curiosities in East London sound?
The Sausage Séance promises to be a full frontal sensory experience, steeped in the occult and ending with an elaborate Sausage Feast to honour the spirits.
It was the Best of Times, It was the Wurst of Times
On arrival, each guest will be provided with a welcome drink, distilled with herbs known for their clairvoyance enhancing effects to heighten their supernatural experience.
Guests will also create four unique elemental sausages in a sausage making masterclass using traditional meat grinders and archaic machinery.
And of course, there's the meat-based Ouija board which has been designed and illustrated especially for the occasion by artist Emma Rios.
You can read more and book tickets via this link (IF YOU DARE)