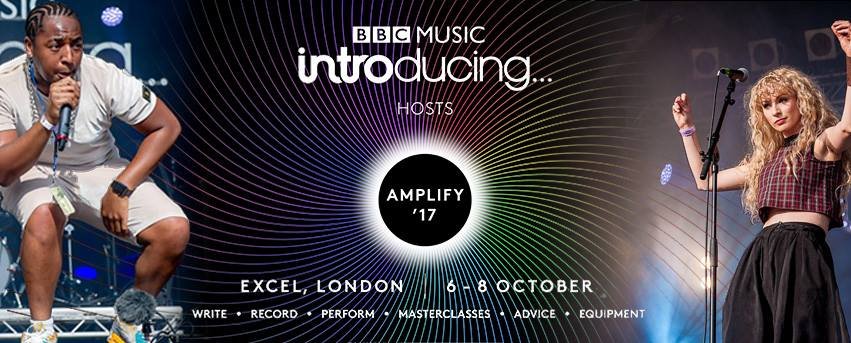 The Libertines, Blossoms, The Courteeners, Annie Mac, Jo Whiley, MistaJam, Steve Lamacq, Huw Stephens and more announced as part of line-up for BBC Music Introducing hosts Amplify. But this isn't a festival for the average music fan, this is an event for musicians and music obsessives marking 10 years of BBC Introducing.
Between 6 and 8 October 2017 at London's ExCel, Amplify promise to immerse musicians in a world of music, providing a platform to connect with the biggest industry names via workshops, talks and one-on-ones; all aimed at getting out there and taking their own music to the next level.
Amplify is offering master classes, advice and the equipment needed to make it big in the music business. Though of course there are never any guarantees, it seems like a great place to learn from those who have done it and still doing it.
With more than 100 sessions and 250 speakers, you'll be able to get advice and inspiration from some of the stars that have thrived via BBC Music Introducing over the last decade, such as Blossoms, The Hunna and Bugzy Malone. These artists will be on hand to offer guidance to aspiring artists and share crucial advice on how to break into the business. Plus there will be record labels, heads of music, radio stations, producers and commissioners.
Plus the new BBC Music Introducing Feedback Centre offering musicians a unique opportunity to get one-on-one advice, and have their tracks listened to by industry experts. Performances on the Introducing Bandstands in association with Sentric Music, more than 150 music and lifestyle brands selling their wares and Vinyl marketplace hosted by the team behind Record Store Day, which is likely where I will spend most of my time.
Sessions across the three days will include: From your bedroom to Ibiza, Do you need a manager? How to write a hit record, How to get a million streams, Grime is the new DIY, A guide to self-releasing records, Bad online? How to be good at social media, and How to run a label.
Of course, if it was that easy we would all be doing it and there's no quick fix to making it in the music industry, but perhaps I'd be famous (weep) if this kind of event/support was around when I was growing up and playing the bass in a band. Saying that may be I should have just turned up at the BBC with some sandwiches.
BBC Radio 6 Music DJ, Steve Lamacq, said: "In 2011, an 18-year-old Jake Bugg turned up to a BBC Music Introducing masterclass with some homemade cheese and pickle sandwiches and a load of demo CDs. He had a couple of really good songs even back then, so we played him on my show and the rest, as they say, is history.
Tickets are on sale now
The full line-up of sessions can be seen here