Last Days of Shoreditch – The Enchanted Garden – Review
Hot on the heels of Chang Sensory Trails, the Last Days of Shoreditch has returned this summer to the heart of East London with The Enchanted Garden. Much like previous years, it is offering a sensational summer programme of fantastic street food, cocktails, art installations, World Cup Screenings and dance floor DJ sets with a star-studded DJ line-up.
There's an array of new summer cocktails, craft beers and street food from Smokey Tails, Cheeky Burger and Crust Bros. You can also rent out karaoke rooms powered by Lucky Voice, if it so takes you.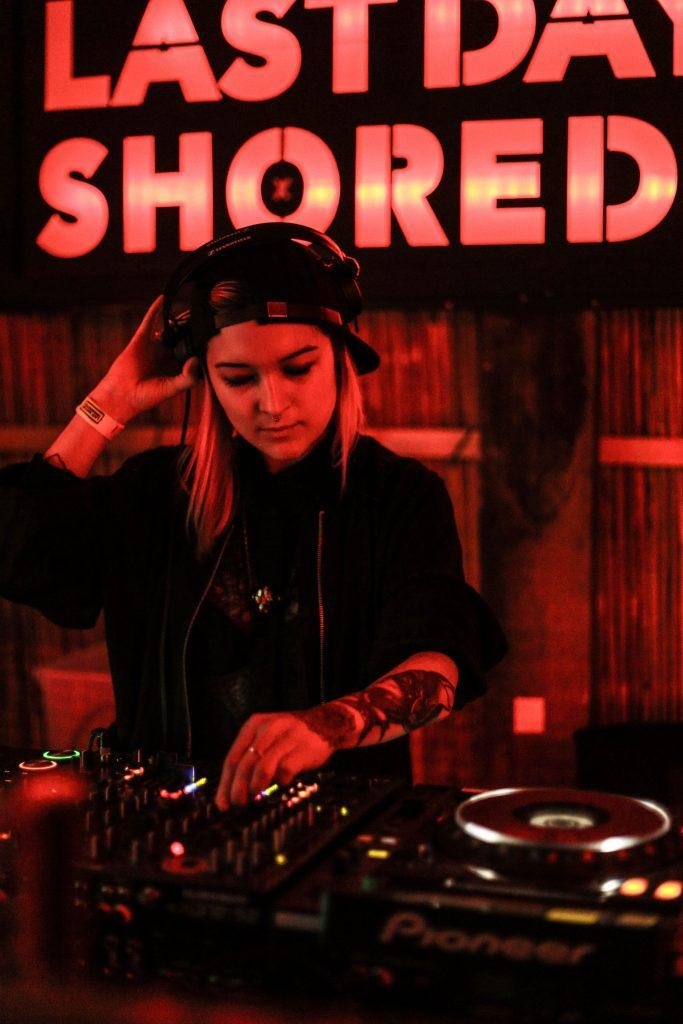 One of our favourite things about the venue is the ability to escape the rush of urban life and the Enchanted Garden, filled with a tropical beach area, swinging hammock beds, a tree-house, sound installations makes it IMHO their best yet.
From 24th May Last Days of Shoreditch The Enchanted Garden is open every Thursday, 5:00pm – 11:30pm, Friday 5:00pm until midnight, and Saturday 5:00pm until midnight, situated on the corner of Old Street and Great Eastern Street. Entry is free with limited £5 tickets offering queue jump and a complimentary sensational summer themed drink.
With music, food and booze ticked off the list, Last Days of Shoreditch The Enchanted Garden has also installed one of the biggest screens in London in readiness for the World Cup, so in theory you could pretty much live there for the summer!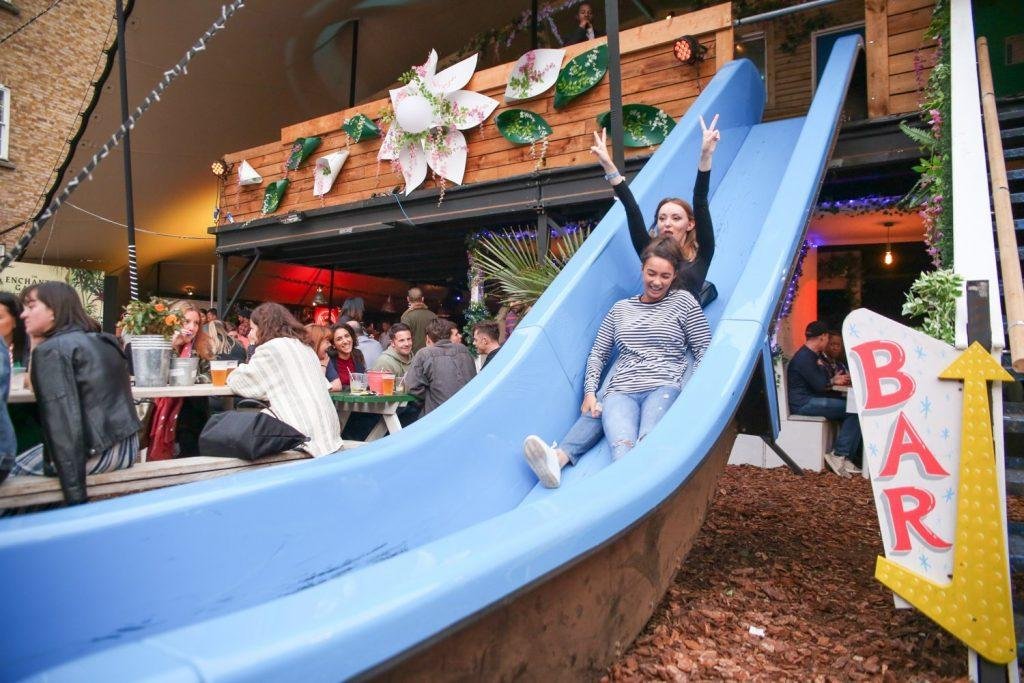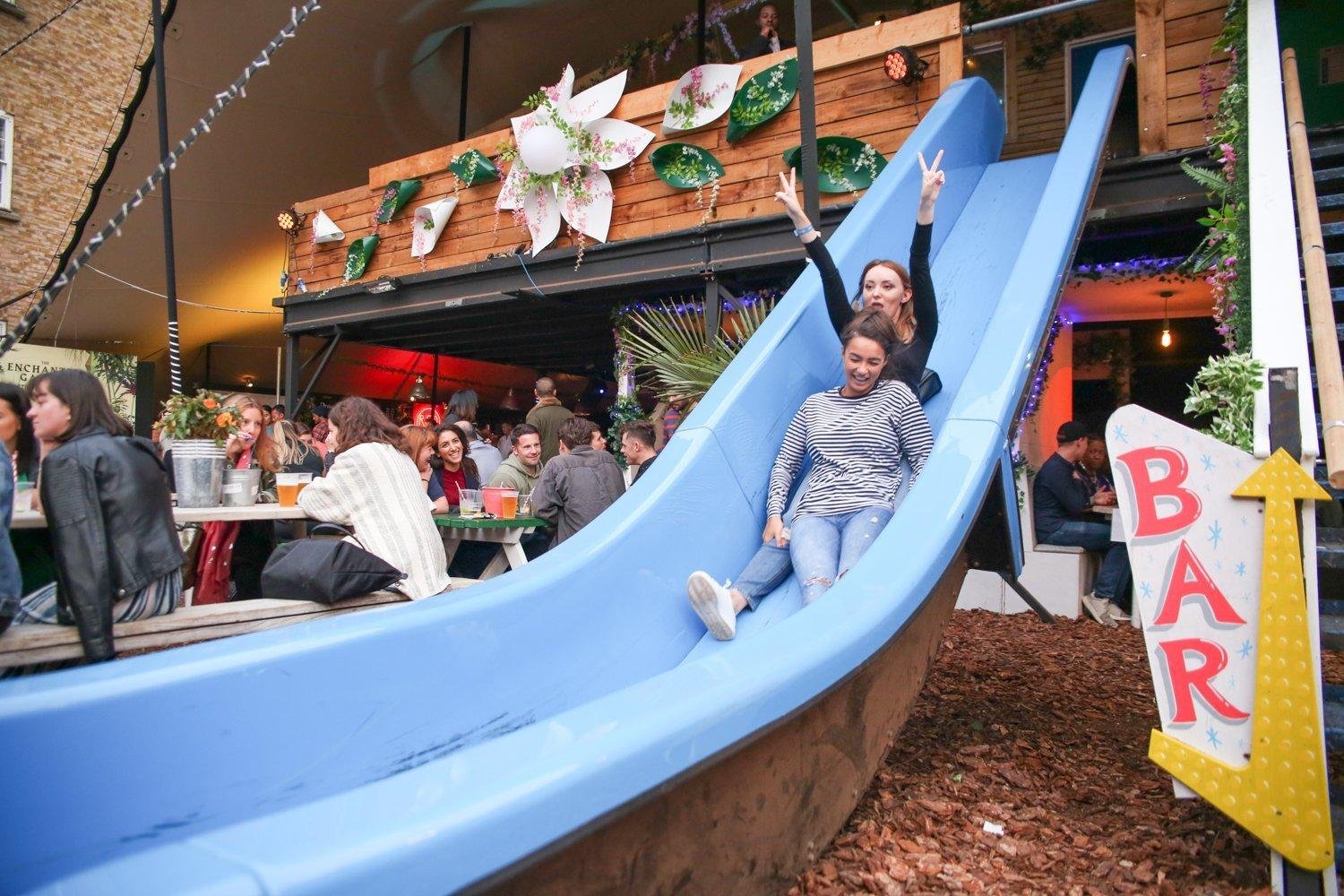 You can get involved on social media and share your experiences via #LDOSEnchantedGarden and feel free to to tag @LDNLife 😉
For more information and to book tickets, visit lastdaysofshoreditch.co.uk.
See our review score and final thoughts below.