Vegtoberfest – The UK's First Vegan Beer Fest Heads to Camden
Head to Vegtoberfest at Fest Camden on the Saturday 6th October from 12pm to 10pm to celebrate the UK's first Vegan Beer Fest. If you thought going vegan meant missing out on Oktoberfest fret not – you can still enjoy the merry traditions of Oktoberfest with vegan friendly beers, wines and street food.
Vegtoberfest – Beers & Bratwurst
Vegtoberfest will be veganising the two essentials of Oktoberfest: beer and bratwurst. Vegan-friendly Bavarian beers such as Spaten and Lowenbrau will sit alongside a handful of local vegan craft ales including a special Oktoberfest brew from Camden Town Brewery. Rudy's The festival's sausage will be provided by Dirty Vegan Diner. They will be serving their 100% vegan, Bavarian Wiesswurst, Bratwurst and Bockwurst sausages with all the usual trimmings.
Other drinks will also be available: vegan wines, mulled wine and hot and cold cocktails.
Other foods served will include vegan mozzarella sticks', Bavarian themed wood-fired vegan pizzas and, of course, pretzels.
Vegtoberfest – Eat, Drink & Be Merry
View this post on Instagram
The main room will be transformed into a Bavarian beer hall where guests can enjoy their 'steins' to the tune of live music from the amazing Whale of a Time party band. There will also be magic, comedy and DJs providing entertainment.
Keep your fingers crossed for nice weather, as you'll be able to enjoy your food and drink from the roof garden with beautiful views over Camden Stables Market.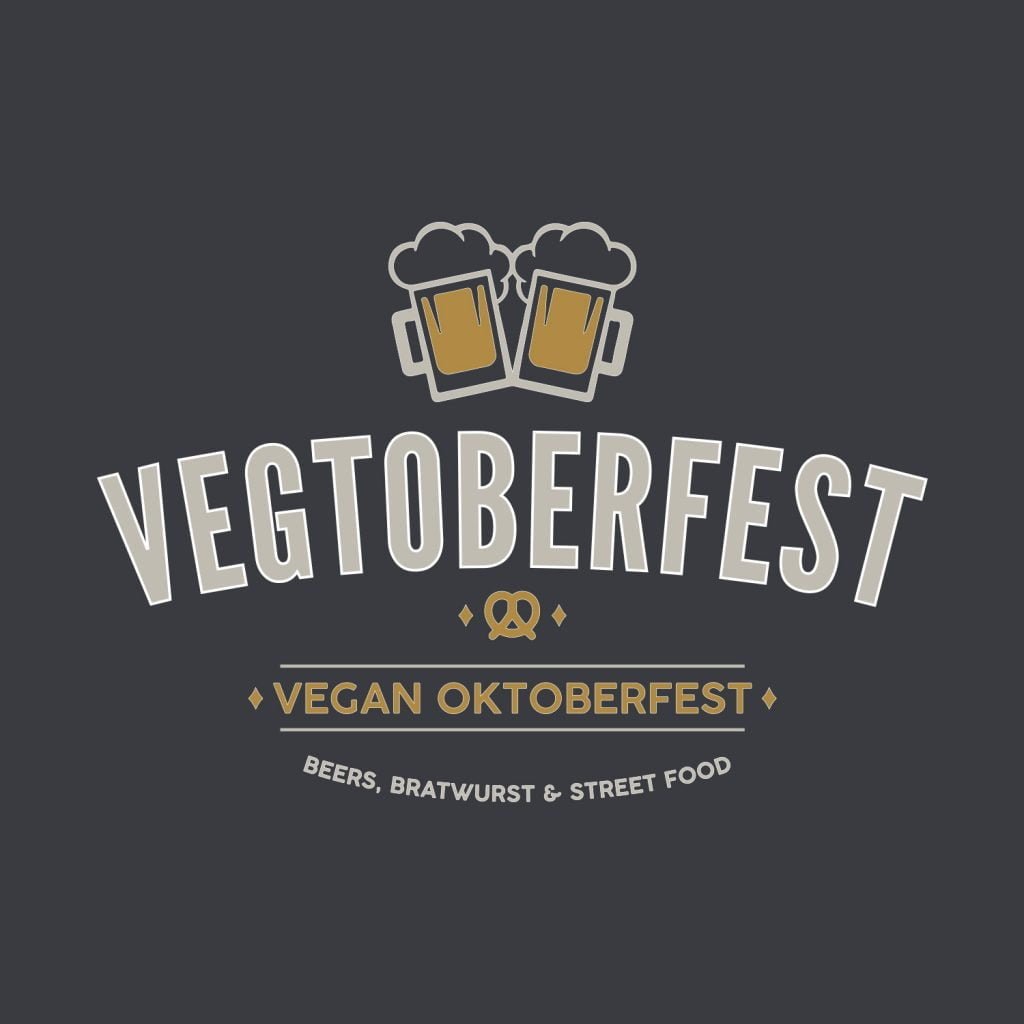 Click here to book yourself tickets to the Vegtoberfest debut.