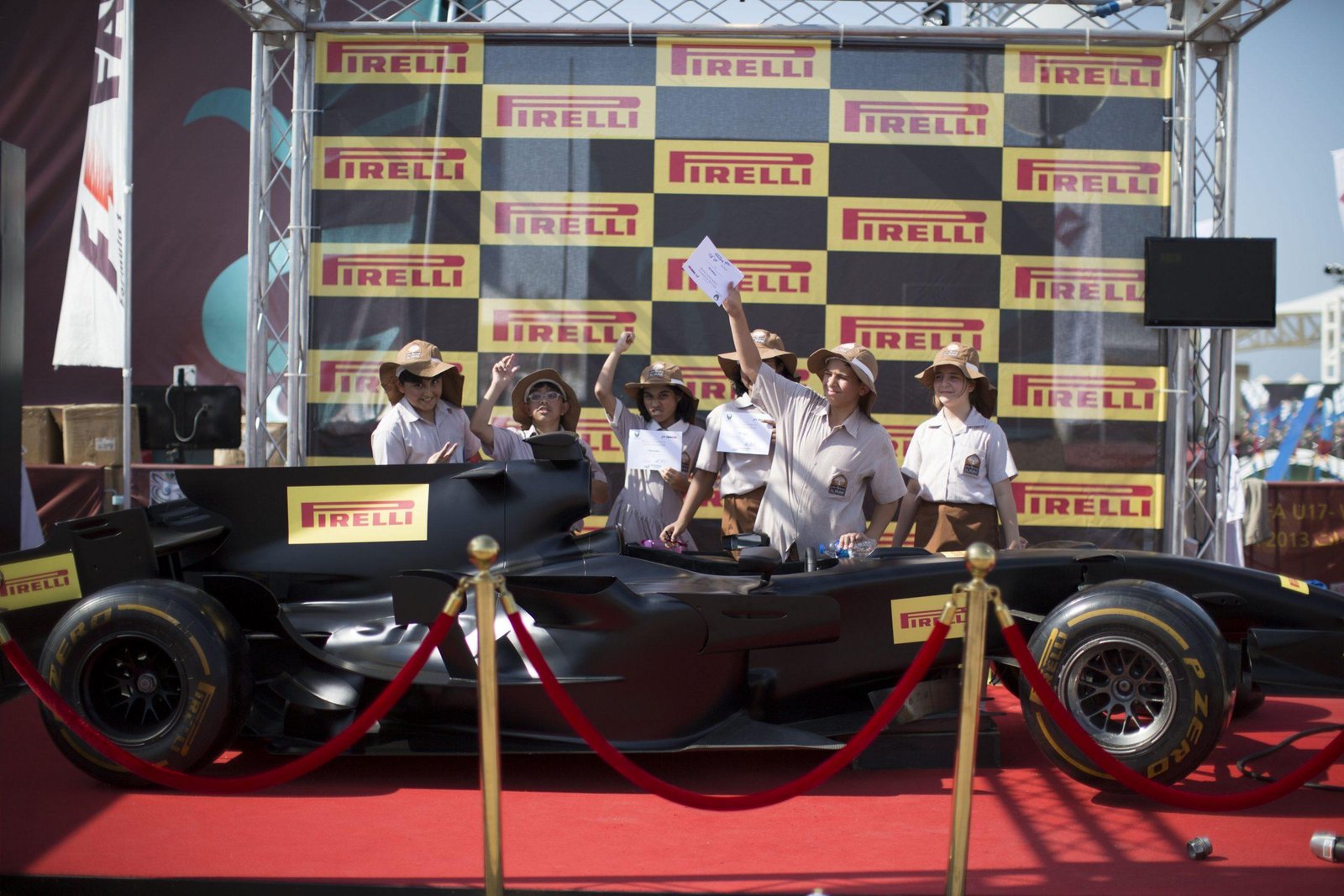 London's First Ever F1 FanZone
The Formula One® Experience Comes to London
A dedicated interactive, outdoor experience for F1® fans is coming to London on the 4th, 5th & 6th of July 2014 to the International Quarter, the largest commercial district inside the Queen Elizabeth Olympic Park
This weekend 4,5,6th  July; the F1 FanZone will provide live outdoor broadcast of the British Grand Prix on large screens, while fans can also immerse themselves in a number of  exclusive F1 themed activities. Plus 15% of all ticket sales will go directly to the spinal research charity Wings For Life.
Carlo Boutagy, Founder, F1 Fanzone™
"Visitors will have a very exciting experience will really show the capital what F1 is all about."
Bernie Ecclestone, CEO, Formula 1
"We are pleased to welcome the F1 FanZone to The International Quarter in what will be a standout event for Londoners and visitors to the Park. Set amongst the world-class Olympic facilities, The International Quarter is set to become London's most exciting new workplace destination and it is a great opportunity to be able to use the site during development stages for events such as this."
Some of the events during the FanZone Festival include:
Caterham Taxi Drift Experience
Fans will be driven around a specially created track by a trained  driver, great for those speed junkies out there. This costs £15 or if you go for the VIP option you'll get 30% off
Podium Photo Finish
Climb to the top of an official F1 podium and have your photo taken with a trophy, we are guessing you'll have to supply your own champagne to spray everywhere.
F1® Simulators
Employing the same technology adopted by F1 teams training, total of 16 linked F1® Simulators will allow guests to feel what it's like to be a F1 driver, while driving around Silverstone circuit. Apparently some lucky people will even get the chance to race against real F1 drivers.
Car Show
On show will be a range of iconic cars from across motor sport history, courtesy of F1 manufacturers, teams and private collectors.
Chill Zone & Live Music
We all know that no summer event in London would be complete without a beer garden, pub quiz and live music. The official chill zone will play host to F1 themed quizzes to test fan's knowledge of the sport. Winners will receive prizes including signed memorabilia, driving experiences and karting experiences.
Pit Stop Challenge
Have you ever marvelled at the speed of F1 pit crews and wondered if you would be able to compete with their lightning quick hands? The Pit Stop Challenge will allow fans to answer this question as teams compete to see who can change the tires of an F1 car the fastest, under authentic "real life" conditions, against the clock and other teams.
Santander British Grand Prix Times:
‣ Friday Fourth July
– Practice 1: 10am to 11.30am
– Practice 2: 2pm to 3.30pm
‣ Saturday Fifth July
– Practice 3: 10am to 11am
– Qualifying: 1pm
‣ Sunday Sixth July
– Race: 1pm
‣ Ticket Information: These can be bought from Ticketmaster via this link £10 standard, £25 VIP. Children under 12 must be accompanied by an adult