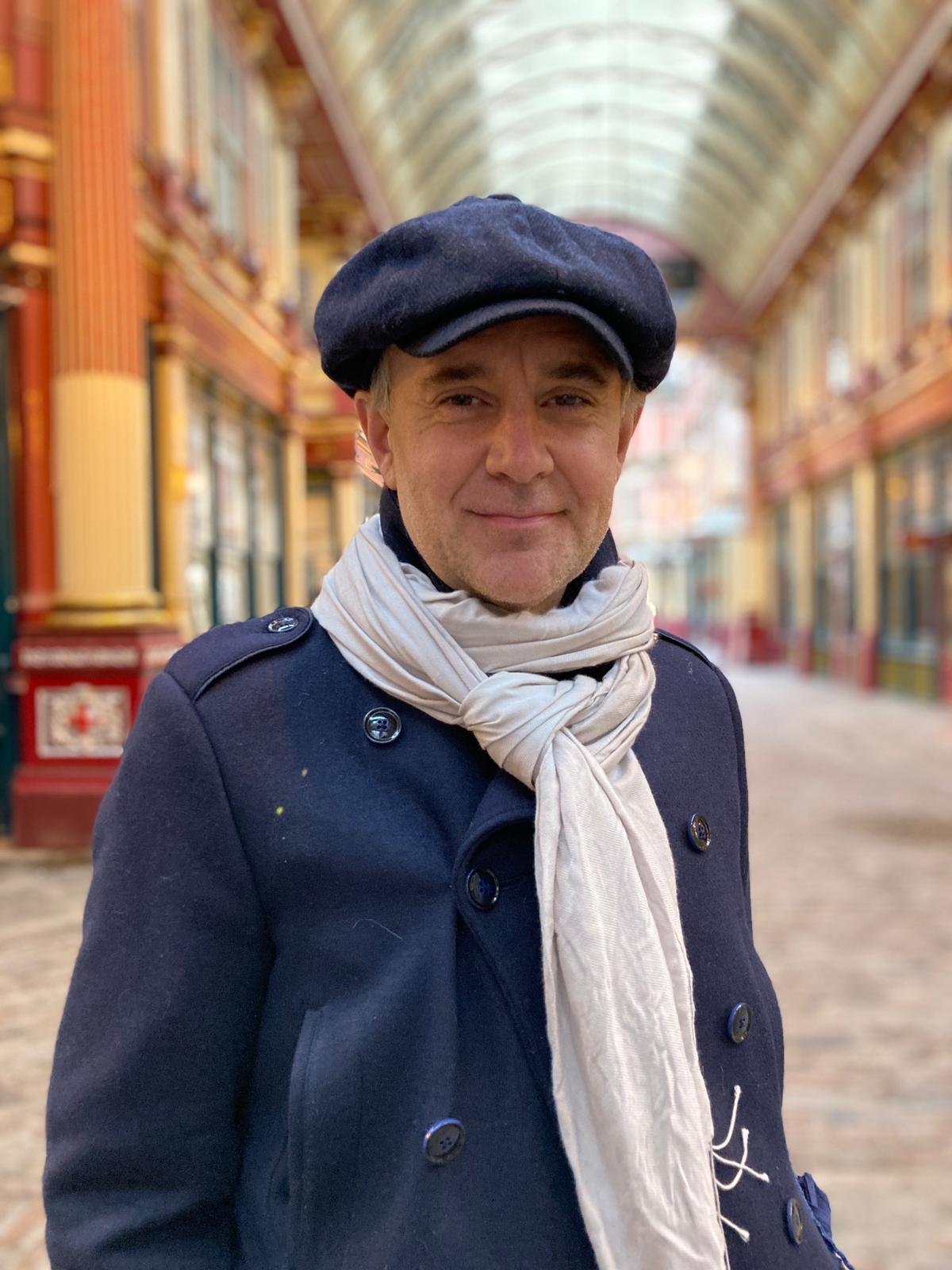 Leadenhall market launches interactive romantic poetry trail for Londoners
Leadenhall Market, which lies at the heart of the City of London, is spreading the love this Valentine's Day with an interactive, romantic poetry walking experience for Londoners to enjoy as part of their daily exercise.
Paving the way with verse, the Market has created a special walking route through the City, via its romantic cobbled alleyways. Unused shops will be lit up red to symbolise passion, while QR codes displayed around the marketplace will give access to readings of classic love poetry.
Beautifully recited by actors and members of the Leadenhall Market community, Charlie Carter and Frances Eva Lea, those strolling through the market will hear literary works by William Butler Yeats, Robert Burns, Christina Rossetti, Shakespeare and more* – chosen to highlight Leadenhall Market's 700-year history.
Launching on Wednesday 10th February, and running throughout February and March, the #LeadenhallLoves campaign is designed to remind Londoners that while the City remains in lockdown, during these difficult times, there is still – and always will be – love. The readings are intended to bring comfort and provide a mood boost for those out for their daily exercise.
As an outdoor public space, Leadenhall Market is accessible 24 hours a day and so can still be enjoyed by Londoners who are complying with the Government's national lockdown restrictions. While the 35 boutique shops, bars, restaurants and cafes in the market are currently closed, locals are still welcome to enjoy the iconic architecture of Leadenhall's Victorian wrought iron and glass structure which creates a spacious, airy setting for local residents to walk through and explore, while being able to stay socially distanced.
London remains under lockdown. Further details on the restrictions in place are available on the government website.
For those unable to visit the market at this time, a special video featuring actor Charlie Carter who is also part of Leadenhall Market tenant The London City Shoe Shine Co reciting A Birthday by Christina Rossetti will be released on Leadenhall's social channels. Established in 1991, London City Shoe Shine Co has been in Leadenhall Market ever since, shining the shoes of the City workforce for 30 years. The stall is run by a group of actors who have worked on major TV dramas, West End shows and musicals for companies such as the RSC, The English Theatre Frankfurt and The Old Vic.