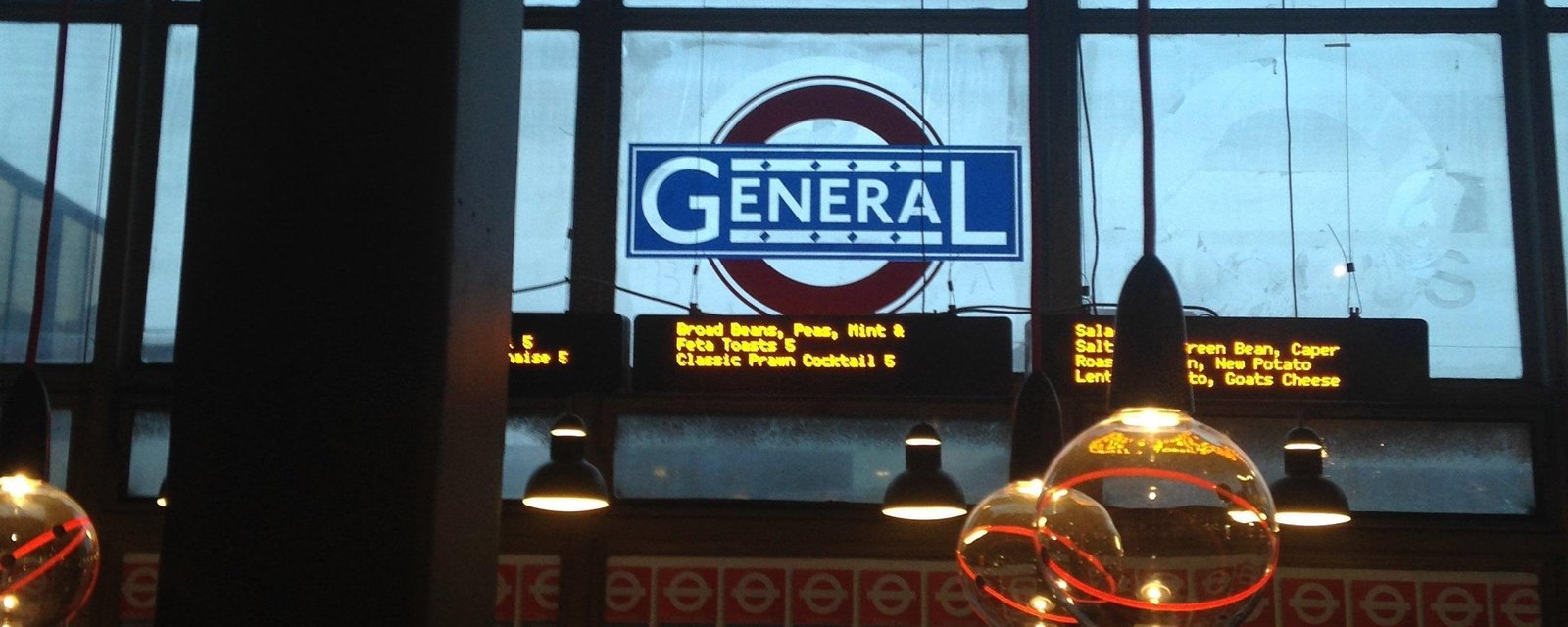 Wednesday night saw the opening of the designjunction – A unique platform for Lighting, furniture and product designers to showcase their work. Situated in the Old Sorting Office off Tottenham Court road, this didn't feel like a normal trade show, it felt more like a club opening as excited crowds queued down the road and dance music pumped out of the entrance.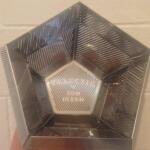 My expectation was a showcase of high end work, that was way out of my modest budget, but I found myself pleasantly surprised. For the first time in ages, I left a trade show with something – I'm now the proud owner of a Tom Dixon stainless steel tea light holder, which was a steal at £10.50 (with an extra 10% off if you pay with a visa card).
I also fell in love with a dusty blue armchair from G Plan vintage (gplanvintage.co.uk), who have produced a beautiful collection of vintage furniture inspired by original designs of yesteryear. From dual purpose dining tables (Qubis Flipp) to Harry Potter posters (Minalima) there was something for every taste. Being obsessed with fairground style lighting, I was delighted when I came across Argent & Sable's collection, especially the knee high, larger than life stars. Theo's eclectic stall had my typographic sensibilities tingling as I cast my eye over the big red numbers painted on plain white ceramic pots and "Nice!" plates that were on offer. It's also worth a mention the charity project "A Child's Dream" supporting Teddy's Wish a charity that provides funding for research into Sudden Infant Death Syndrome. They had a room filled with balloons with furniture decorated to represent various different children's dreams.
If you were getting bored of shopping, you could also watch how some of these unique pieces are made. MOS were keen to illustrate their philosophy and had mini factories in situ where designers worked away in the middle of the show.
After all of the walking around (three floors of it) it was a relief to learn that each floor had a refreshment area. The basement contained the Foundry bar, which featured lamps from the foundry selection, creating a moody atmosphere reminiscent of Cocktail (sadly Tom Cruise was not serving on the bar). Going up the first floor, there was an Artisan coffee shop run by la Marzocco, or if you felt like something stronger there was a wine bar run by Pro Chile. The best place to stop and relax was in the Transport for London restaurant, where you could recline on the specially upholstered seating, admire the hand painted lamps, order a British classic from the LED menu, and sip a cocktail or home brewed beer. Very Cool.
In the basement was the lighting floor, accessible down a curved parking ramp lit by a chandelier of lights. Here I found beautifully handcrafted wooden lights by Tom Raffield, some interesting ironwork by Forge and also had an interesting conversation with French lighting manufacturers, SCE-Orizona. They work with designers to create bespoke light structures. Naturally the conversation turned to rock music and where the nearest decent pub was! This was my first experience of designjunction and was a great example of why I loved it so much. It's not just a space where the people with the biggest purse strings get to exhibit – it's carefully curated and as a result there is a plethora of creative talent on show. Not only this but the attitudes amongst the vendors and visiting crowds create an open and down to earth creative. This really made my experience top notch.