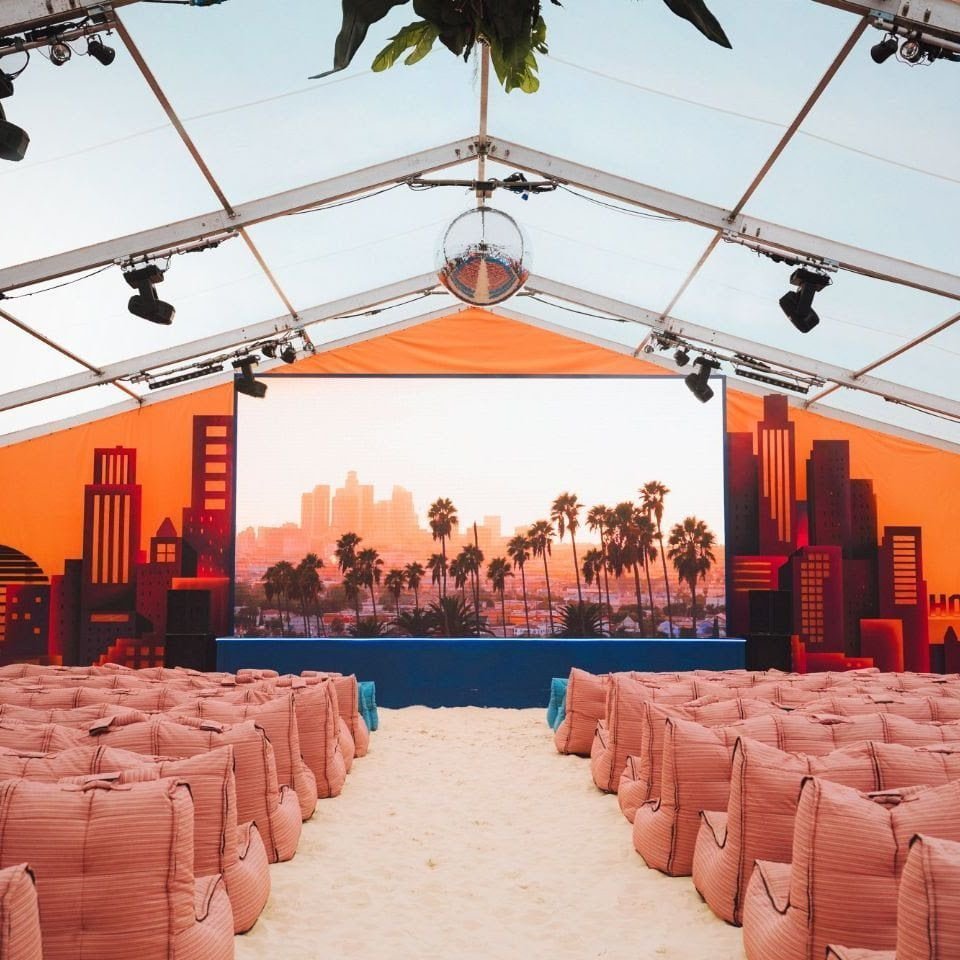 Backyard Cinema's L.A Nights is open for summer fun!
Starting out as a passion project in the founders back garden and one of LDN Life's all-time favourite cinema experience providers, Backyard Cinema is now bringing us the West Coast with their new L.A Nights venue.
Located at the Camden Roundhouse along with their signature beanbag seats, guests can sip cocktails under palm trees and eat vegan ice cream as they enjoy some of their old-time favourite movies.
What better way is there to spend a warm summer evening?
The number of movies one can enjoy is extensive and includes a number of classic titles such as Clueless, Mean Girls, Dirty Dancing, 10 Things I Hate About You, as well as more recent favourites such as La La Land and Aladdin. The more 'active' guests can attend one of the famous 'sing-a-long' parties, meeting kindred souls also wishing to bellow their lungs out to their favourite movie soundtrack.
The options for this indulgence include; Bohemian Rhapsody, because no one can resist singing the moment a Queen song comes on, Grease, The Greatest Showman, and more. Additionally, showing off dance moves in the aisle is not only not frowned upon, but encouraged.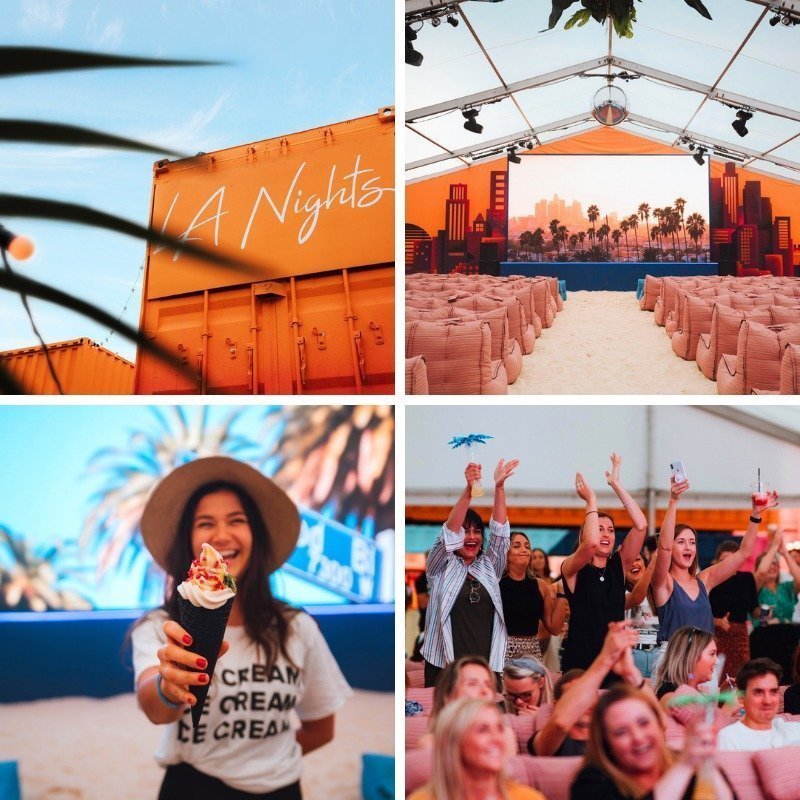 As an additional bonus, guests also have a chance to win two free flights to LA by sharing photos of them enjoying the event! All in all, it promises to be an exceptional evening, whether with a partner or a friend (or even a first date, why not?), and a great place to meet people of the same mindset and make new friends.
Backyard Cinema L.A. Nights will run between 18th July – 24th August 2019. For more information and tickets please visit www.backyardcinema.co.uk