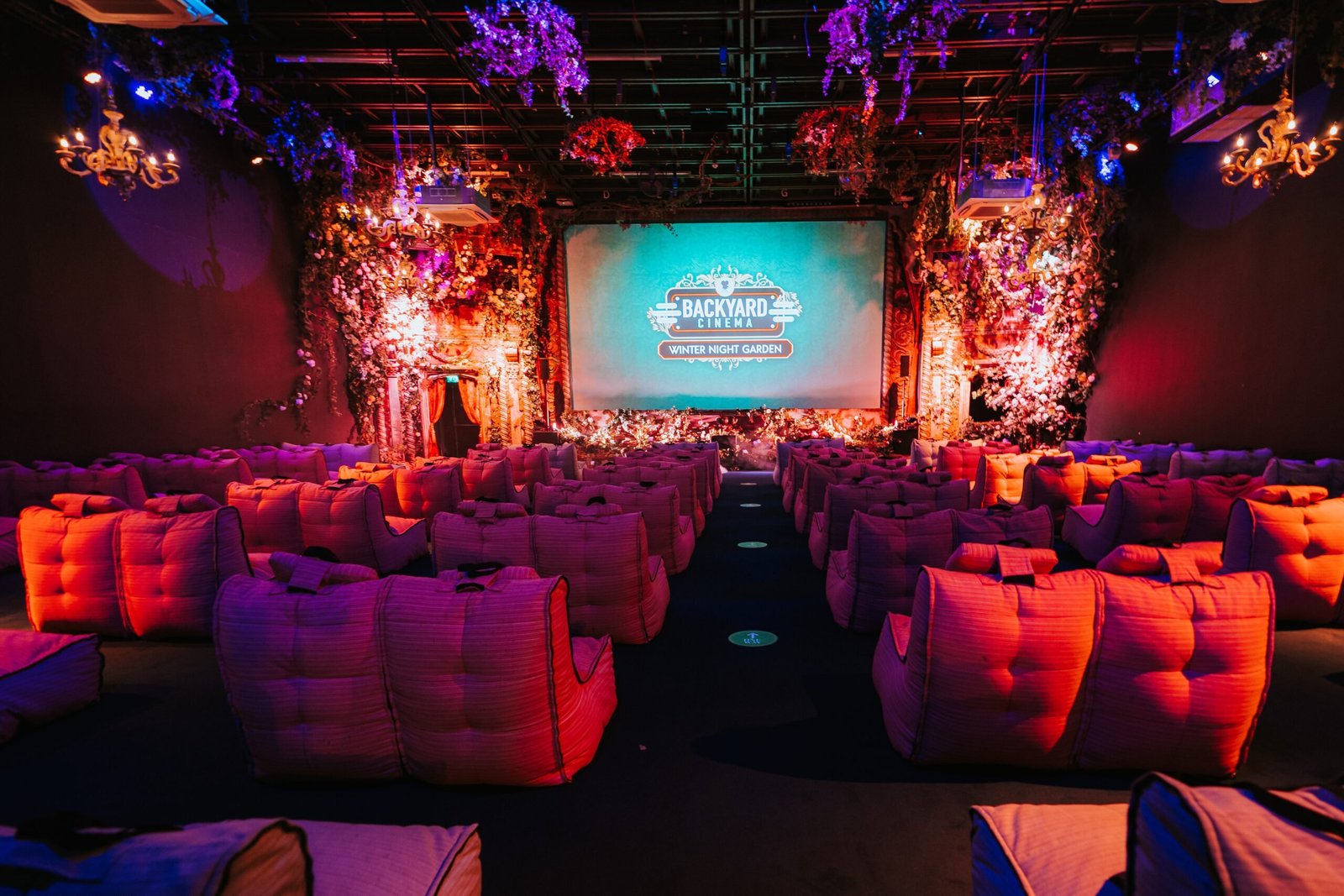 BACKYARD CINEMA IS HERE TO SAVE CHRISTMAS WITH THE RETURN OF FESTIVE MAGIC FOR THE WHOLE FAMILY
Londoners can rejoice – despite the latest restrictions, Christmas isn't cancelled at Backyard Cinema, Backyard Cinema unveiled its festive offering today. With two stunning winter-themed screens and experiences, the home of immersive cinema promises to bring the magic back to 2020. Much more than just a cinema, the converted TV studio will also keep open its incredible drinking and dining spaces for all; home to street food titans, Honest Burgers and Backyard Cinemas own artisan pizza, exquisite cocktails, craft beer and much more.
A Christmas experience like no other, with a build-your-own boozy hot chocolate bar, mulled wine and cider, festive live music will provide that extra sprinkle of magic to accompany your favourite seasonal classics that includes Elf, Home Alone, Love Actually, The Muppet Christmas Carol and It's a Wonderful Life plus many more.
Update: Fingers crossed restrictions will be lifted before Christmas so we can experience some festive cheers.
https://www.backyardcinema.co.uk/christmas/