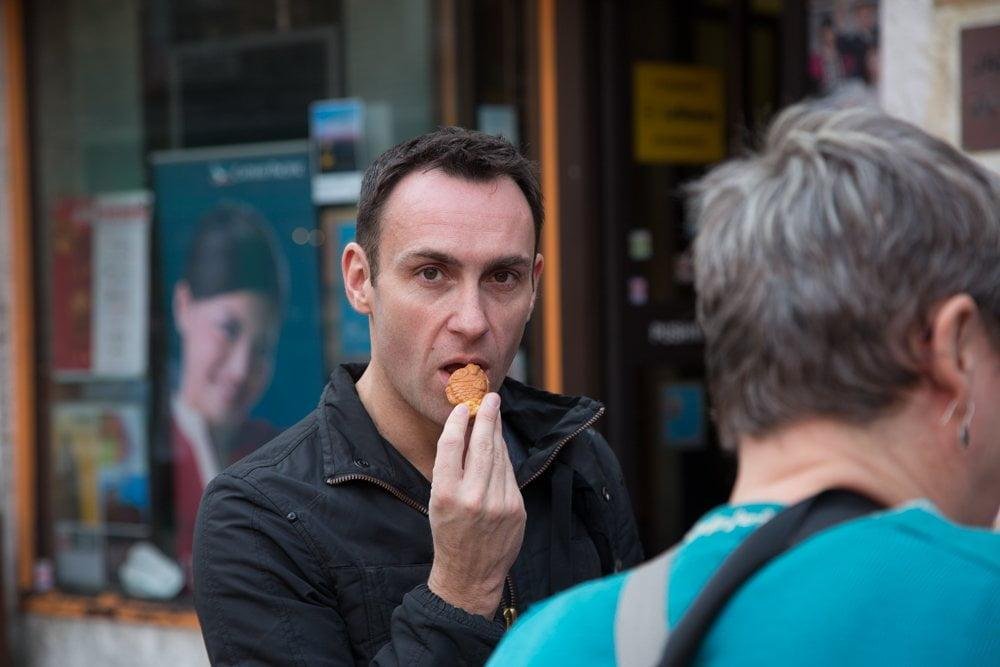 Scratch London's Ten Tastes of Soho – Interview
When an email hit our inbox about a Food Walk event in Soho, us nosy chaps at London Life UK didn't just put it on our new events section, we wanted to find out more. So we got in touch with Michelle Francis who runs them to find out a bit more about why we should walk for our lunch and pay for the privilege. 
Michelle is an ex-pat Australian, an ex-restaurateur and an ex-chef. Not surprisingly in 2012, she caught the supper club bug and set up the central London supper club, Scratch Secret Suppers simply because she wanted to feed Londoners fabulous food she had made from scratch.
So so far so good, Michelle can not only talk the talk, she can also walk the walk (Pun intended). Her tours have also received 11 5 star ratings on Trip Advisor which is a good sign for those currently sat on the fence.
What is your Event?
A half day foodie walk of Soho called "Ten Tastes of Soho" on 17th May.
Why did you decide to set up the food walking tours?
The UK has a bad (and in my view unfounded) rep for ordinary food – stodgey, uninventive, dull. But food trends have changed a lot and there are so many fabulous eateries serving really interesting food all over London now, but particularly in Soho. I've hunted them out and I want to share them…
Why should we attend? Can't we just walk it ourselves?
I'm a chef, so that gives me a certain interest in, and knowledge about, food. I talk through how a certain dish is made and what makes it special or a particularly good example. I also have an understanding of who the big foodie identities of Soho and what trends are influencing the sort of food we're eating so people get a bit of history, a bit of opinion, a bit of cooking knowledge and quite a bit of food!
Where can we normally find you?
In a shop that starts with a C: chocolate, cheese or coffee. Or in the kitchen.
You don't just do Soho, what do you look for in an area for a food walking tour? 
Some are special because of the way they represent a particular food trend, others are excellent examples of a particular cuisine, others have really interesting pedigree or heritage. They're all individually interesting.
What is your favourite thing(s) about London?
I love the energy of the place. Having grown up in a sleepy country town in south east Australia I love how rich and diverse and endlessly stimulating this city is. She's so very grand too!
What else do you have planned? Do you have any supper club events coming up for those of us who don't fancy a walk?
I'm developing a similar walk around Marylebone called "Posh & Gosh: The Two Faces of Marylebone" which will take people through the glam bits and then the slightly grittier but super interesting bits on the 'other side' of Marylebone. This is also a food walking tour so again there will be lots of tastes of delicious things. I also run a supperclub from my home in Marylebone so there will be a couple of those in June as well.
Finally pretend we are still on the fence, sell the event to us in two sentences
It's a great way to get to know or re-discover London. I've had Londoners come along who've lived here for 25 years and who've been surprised by what they've discovered on their doorstep. You also get to eat ten taster courses of some of the best food you'll find in London. IMHO.
So if this sounds like your sort of thing, especially with the weather reports currently looking good or you want to find out more info click here.  Also are you planning to go or been to one already? Then why not write a review for us, send us some pictures and tell us what you thought. Write for Us