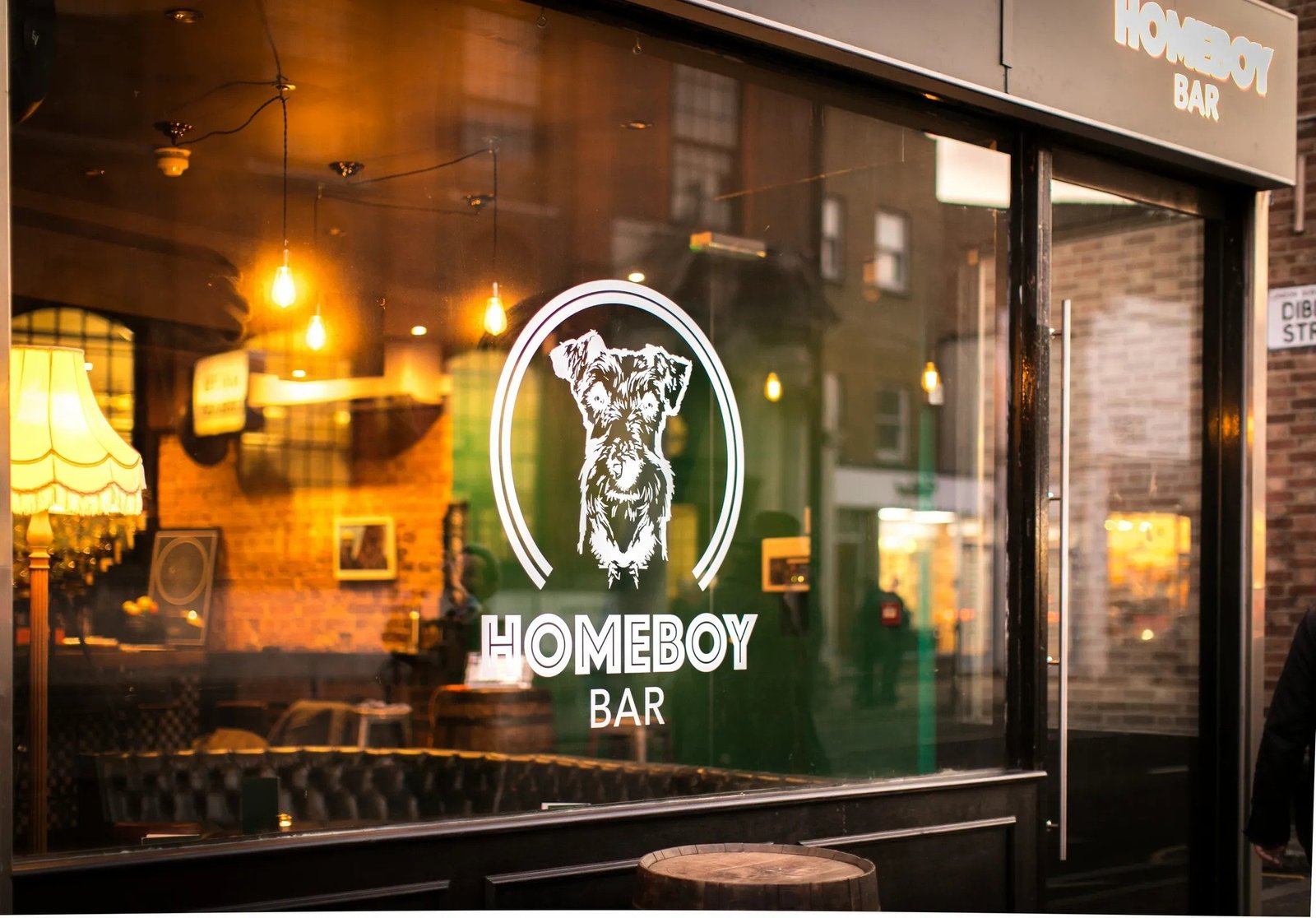 Islington gems: Homeboy bar (and the best cocktail of 2020)
It's a few minutes to eight on a Friday summer night in Islington – the kind of night that feels like afternoon, and the kind of summer that feels early autumn. I'm standing outside Homeboy Bar on Essex Road, marvelling at the noise erupting from inside. Sure, social distancing rules have relaxed a bit – the bar is once again open after all – but I'm surprised how loud this sparsely full bar could be. In fact, with the weather as pleasant as it is, and the chatter inside so boisterous, I'm envying the group of guys who got the one outside table.
No time to ponder that, though – the rest of our party has arrived. Our? Yes. In total there are four of us, and after soaking our hands with the obligatory hand sanitizer on entry, as well as signing our details onto a contact sheet, a relatively normal (and yes I mean the "old normal") night can begin.
Homeboy Bar is an Irish bar, but not at all like you know it. It is absolutely a bar and not a pub, and that makes it feel more akin to the kind of slick, laidback experience you'd get out of one of Melbourne or Manhattan's joints, rather than the rambunctious energy of your local.
Despite being located on a frankly unbeautiful section of Essex Road, Homeboy's interior is gorgeous. Whether they inherited its cocktail chic decor from the previous tenants (another cocktail bar, if I recall correctly) or installed it fresh themselves, they've got themselves an absolute winner. Rich, dark wood lines the floors, bartop, stool tops, and table tops, and pairs beautifully with the green leather upholstery and accents. It's a deep, earthy colour palette, although not without some saturated pop, that exudes the coolness of old school "masculine" – leather, wood, bricks, metal, and darkness. Oh and there are some barrels for good measure.
Reading that description, you might think it's cheesy, but it's anything but. I might be biased by living locally, but I'd call Homeboy one of my favourite London bars, and I believe its location has left it criminally undiscovered. But location bias plays no role in my deciding that Homeboy serves what is easily my favourite cocktail of 2020.
On this most recent visit to Homeboy, I tried four of their cocktails – and the cocktails are absolutely what you go to Homeboy for. A few familiar classics adorn the menu, but their house cocktails are where they really shine. Of the four, two were incredible. And of the two, one stole the title of being my cocktail of the year.
The Wogan – a base of Teeling Irish Whiskey (a small batch whiskey from Dublin, aged first in former bourbon barrels, then in former rum casks, to produce a potent tipple with notes of fruit, vanilla, and spice) mixed with apricot brandy, lime, sugar, and the kicker, saline. 2020's best, in my opinion. This drink is short, powerful but smooth, and absolutely addictive. I'm convinced it's the apricot and saline that lend it that last quality (and yes, I know the presence of what's effectively salt juice in your cocktail sounds bizarre, but trust me on this). My only regret was not ordering it more than once.
Beyond my favourite cocktail – and it's one that I certainly recommend going out of your way to try – the menu has many other curious delights. If you're a coffee-based cocktail aficionado, they've got you covered with four options – the Vodka Espresso (featuring salted caramel syrup), Flipped Flat White (surprisingly containing more than one coconut ingredient), Belfast Coffee (built on Bán Poitín – something I had to Google and, for the sake of my word count, I recommend you do too), and expectedly, an Irish Coffee (with house-made coffee bitters).
A grand total of 26 cocktails make up their current menu, featuring an array of brilliantly eccentric ingredients, such as carrot and orange sherbet, raspberry jasmine tea cordial, and IPA syrup. If none of those take your fancy (but don't worry, they will), a range of boiler maker specials are available, although unfortunately at quite a premium price point. A few champagnes, wines, and beers round out the menu, although it's telling that these are hunkered right down the bottom of said menu, making it only a cut above the snacks.
Homeboy is a gem. A real diamond in the rough. It's one of maybe only two classy joints within walking distance of Angel central that I'm aware of. I'd recommend it if you're looking for an intimate catch up with a friend or two or three. Or if you're looking for a date night with someone who appreciates whiskey cocktails. The amazingly friendly staff are the icing on what is already an incredible cake.
Just please, for the love of whiskey, order a Wogan. Actually, don't make the same mistake I did – order two.
—
About the author:
Brad Ewin is a London transplant from the land down under. An in-house writer at a tech company by day, he enjoys dabbling in other styles of writing at night. He would do it on the weekends, but he's too busy thinking about new side project ideas he'll never start.