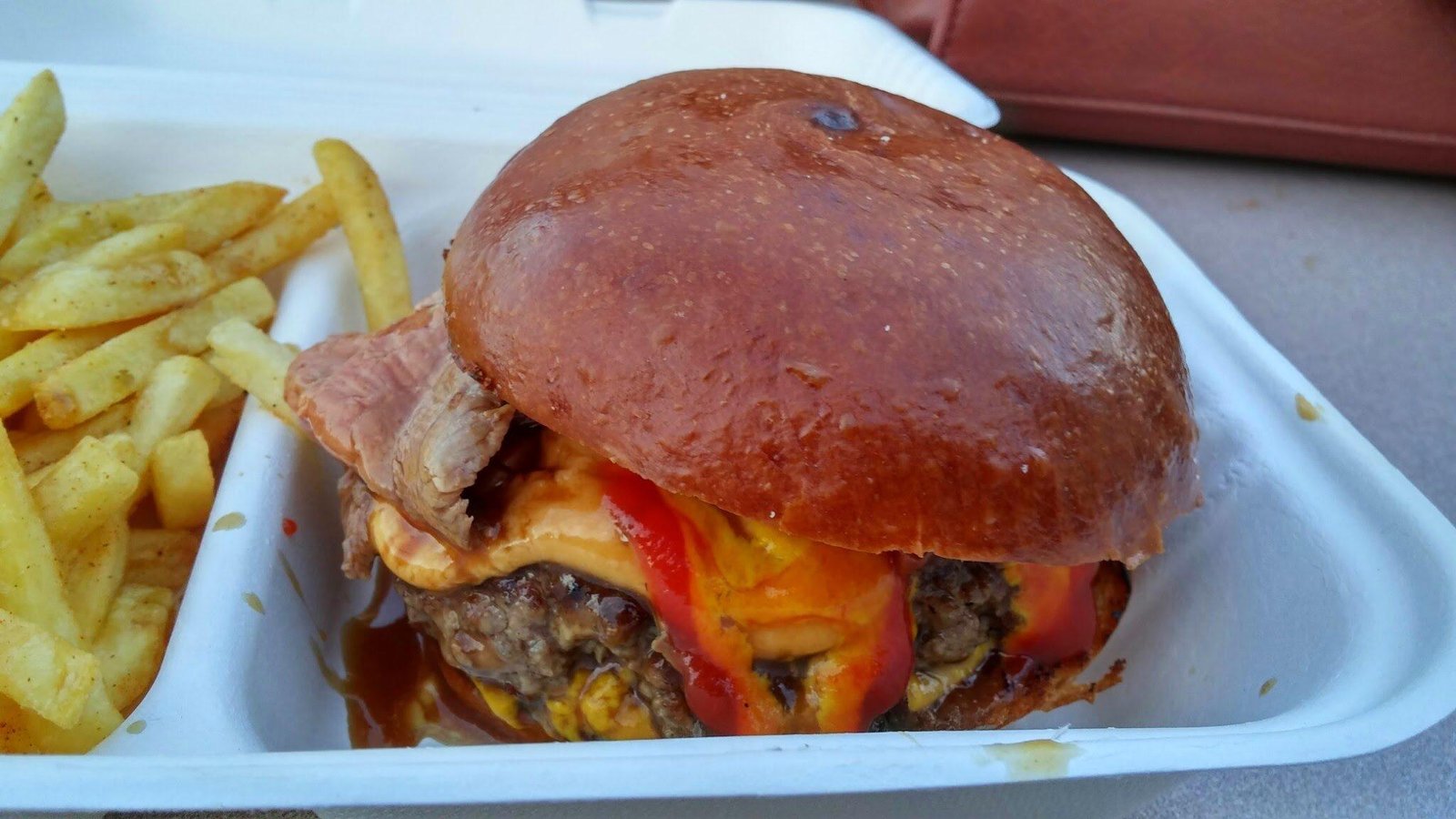 Today (27th August) marks the 2nd National Burger Day, but Burgers have been part of our lives for so long perhaps we should back date it. The advantage of this of course is that if we make it the 10th National Burger Day, you could now eat 9 Burgers today and not feel bad, well after 10 burgers you'll probably have the meat sweats and start hallucinating.
Well it's thanks to Mr Hyde or as we like to call him 'Burger Jesus' or the 'McMessiah' (Burger King was already taken) that we have one at all and to celebrate Mr
Hyde and Tweet Up joined forces to make burgers inside black cab taxis by Battersea Power Station. No I haven't had 10 burgers, this is actually happened and this is actually a happy bearded man (Burger Jesus maybe?) with a burger cooked on an engine. In truth I have no idea if it tastes better or if you eat one your knowledge random facts about London or your ability to get around improves.
But the apparent latest burger phenomenon, a CAR-B-Q is where burgers are grilled under the bonnets of cars, in this case taxis. Car engines are revved up to hit 200 degrees, which is enough heat to grill 7oz patty of fresh prime ground beef.
Sadly today's event at Battersea Power Station as part of the excellent Everyman Cinema Power of Summer Pop Up cinema and street festival is sold out. 🙁 But if you're going I'd recommend Dip & Flip especially if you're a Northerner (You'll understand when you see them, see featured image). I had a Dip and Flip when we visited the Power of Summer a couple of weeks ago and even allowing for 'slight' drunkenness it was one of the best burgers I've ever locked lips with.
But for those of you who want to take part in something you'd be more than happy to do anyway. Mr Hyde have compiled a list of over 300 Burger joints nationwide that are giving customers 20% off all day.
So go and stuff your face for less and raise a glass of your chosen stuff to the Mighty Burger and ReTweet your Favourites on our #NationBurgerDay wall of Burger Porn! You might find some other special offers too!