A first look at the next generation Santander Cycles
'Boris Bikes' haven't changed much in the seven and a half years since they first appeared on London's streets. The iconic bike has become a mainstay of London's bustling roads and cycling superhighways, and arguably biggest change was from the blue of Barclays to Santander Cycles red just over 2 years ago.
So any new bike is going to have to bring improvements without changing what people like about them. So on a cold, but sunny October Monday morning LDN Life went along to the launch near Buckingham Palace to see if they had succeeded.
Over seven years worth of feedback is a lot to work with, but at first glance, the new bikes just looked newer and not massively different. I was first invited to try the old bike as it had been a while since I'd ridden on one, and then I gave the new one a spin. The difference was instant. The thinner and smaller tyres made this bike feel faster and more nimble, it's not going to break any speed records, but it feels a lot less like a tank and more like a normal bike. Plus Jenson Button looks pretty happy in this Tron like promo video.
Keeping over 11,000 bikes roadworthy must be no mean feat. Thankfully the new bike's tyres are more resistant to punctures than before, plus the mudguards have been given a workout too.
If you hated the old saddle, then the next-gen saddle should no longer be your enemy. It contains gel pads for extra comfort, plus raising and lowering for the best riding position is now a breeze compared to the old bike.
The iconic step-through frame is now lower than before, so getting on and off regardless of what you're wearing, or if you have short legs like me, is a welcome improvement.
Safety, of course, gets an upgrade. The new bikes' lights make cyclists easier to spot and they all come with Blaze Laserlight (the flashy bike shaped green one) as standard. Plus the new Shimano brakes and three gears help make navigating London that much easier.
The new bikes are being assembled in sunny Stratford-upon-Avon, so bonus points for British manufacturing, but anyone expecting to get their hands on one on the way home tonight might be disappointed. They'll be rolling out new stock at a steady pace, but with so many to replace this won't happen overnight.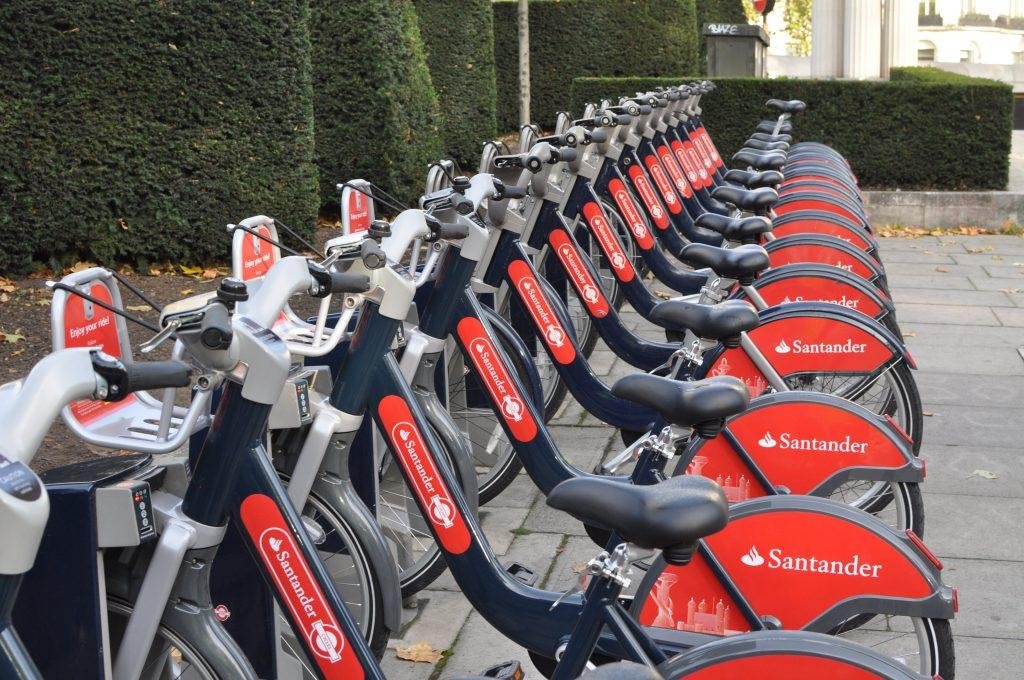 I also had a bit of time with Keith Moor, Chief Marketing Officer at Santander. We talked about the work they are doing, not only in London but with Universities and other far-flung places like Milton Keynes, where cycle superhighways are already well established. It was refreshing to hear that he was clearly excited by cycling, and what Santander is doing to support it.
On the bike itself, Keith said: "The new cycles have been designed to meet the evolving needs of London as an always on, connected smart city. We're really excited about the new tech on the cycle, it's been built in a modular way so we can easily add and update it. We're calling this new technology platform CyTek and have developed it to help ensure we're always one step ahead, continuing in our mission to help people and communities prosper."
It's good to see that while the bike is an obvious improvement right out of the dock, it's also built with the future in mind. As someone who shied away from using the old one, I'm much more likely to give these new ones a spin on London's roads, but only if I have my bike helmet with me.